{{ heading }}
Reagan National Airport Parking (DCA)
Find the best place to park and the cheapest parking rates
What Can You Save with AirportParkingReservations.com?
Save Money

Save up to 70% off on our site compared to the cost of on-airport parking.

Save Time

It's easy to compare parking at all major airports.
Booking a reservation is quick & simple!

Save Stress

Guarantee your parking spot by booking in advance. Can't make it? Cancellations are free.
Today's Most Popular DCA Parking Lots

Hilton Crystal City
Excellent (850 Reviews)
Highly Rated Lot
Review on Feb 8, 2017
"The driver was great. He was helpful and friendly. The trip to the airport was fast. Thank you."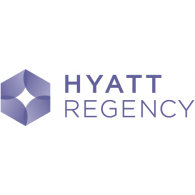 Hyatt Regency Crystal City
Great (83 Reviews)
Highly Rated Lot
Review on Feb 14, 2017
"I went to your website to make a reservation and found it very easy to navigate. All the informatio..." Read More "I went to your website to make a reservation and found it very easy to navigate. All the information regarding your parking services was thorough, accurate and ended up being exactly as advertised. This included such information as directions, valet service, service hours and shuttle frequency. I'm extremely happy with your parking services and given the opportunity will definitely recommend it to all my friends. A considerable improvement over the old long term parking lots at National Airport" Read Less
DCA Parking Reservations
Looking for DCA parking? Use our simple and fast reservation system to compare and save on Reagan airport parking today! Free transportation to the airport is available for your convenience. Whether you require short stay or DCA long term parking this website offers you the best deals.
We can offer very competitive DCA parking rates from our established and popular lot operators that service Washington DC's Ronald Reagan National Airport. For your convenience all spaces are indoors and free transportation to Reagan AIrport is available most hours of the day.
All lots are situated within 3 miles of DCA airport and represent great value and are much easier to get in and out of than it would be parking at Reagan National airport itself. With our quick and easy reservation system that has serviced over 3 million satisfied customers you can be assured this is the best place to find and reserve Reagan Airport Parking.
For your convenience our compare & save service includes:
- Access to the best rates from popular parking lots
- 1000's of real custom reviews
- Free cancellations
- Guaranteed bookings
- Safe & easy to use reservation system
Other Washington Airport parking information and options:
- Dulles Airport parking - view
- Reagan Airport hotels with parking - view
- Dulles Airport hotels with parking - view
- Reagan Airport shuttle - view
- Dulles Airport shuttle - view
All Ronald Reagan National Airport Parking Lots...
Park Sleep Fly Hotels Near DCA Airport With Parking Packages
Best Western Old Colony Inn
Excellent (7 Reviews)
Long Drive? Early flight? This package is perfect for you! |
Package Deal: Hotel Stay with Airport Parking Included
Best Western Old Colony Inn is about five miles away from well-known and historic monuments such as the White House, Arlington House, Crystal City, and the Pentagon. A free shuttle service is offered as well as free parking. There's an outdoor parking and garage parking. The shuttle service operates within a three mile radius of Best Western Old Colony Inn so it's convenient to get to attractions in the vicinity of this hotel. Moreover, there is a Metro Rail system near the hotel that is efficient and quick. Every room at this hotel has convenient amenities and well organized features. Rooms also have coffee, ergonomic chairs, spacious desks, alarm clocks, hairdryers, and ironing equipment. Most guest rooms at this hotel contain a large flat screen television and a DVD player. There's a DVD library in the lobby where DVDs can be checked out. There is free internet connection within guest rooms and within the public areas of this hotel. This hotel has non- smoking rooms, smoking rooms, and ADA accessible rooms. Some useful services and amenities at Best Western Old Colony Inn include a gift shop, a newsstand, meeting facilities, audio and visual equipment, a business center, a 24 hour front desk, sightseeing tours, safety deposit boxes, a 24 hour exercise facility, ADA accessible parking, and a universal gym. A full complimentary breakfast is provided each morning.
DCA Airport Guide:
Reagan National Airport, Arlington, VA 22202, flyreagan.com
A Trip Down Memory Lane
Although Ronald Reagan Washington National Airport (DCA) is located in Virginia, it is the main airport serving the D.C. metro area. DCA is known for offering a small and intimate traveling setting, in contrast to the area's other large airport: Dulles International. DCA also has a neat, retro vibe due to its dated airport styling.

Why You'll Be a Fan of DCA
As mentioned, the first thing you'll notice about DCA is its old school look. With its high arched ceilings and gold accent paint in the National Hall area, you'll feel like you went through a time machine to an airport of the past. Some may consider it overly outdated, but those who appreciate historical landmarks will enjoy DCA's unique character.

As previously mentioned, DCA is a fairly small airport when compared to the modern edifices like Miami International or Dallas/Fort Worth; however, it is fairly clean and has adequate signage to guide you along. There are also plenty of power outlets and free Wi-Fi, although the Internet signal is rather elusive in certain areas.

The Problems With DCA
One of the longstanding complaints of DCA is that it didn't have a Starbucks! Although DCA finally removed the tarnish from its name by having a Starbucks installed (with another one on the way), the lack of concession options still continues. Over the years, DCA had implemented the use of food carts instead of physical restaurants, which left travelers with a lack of options and no place to relax with food service.

To address the aforementioned issue, DCA has been undergoing a transformation process to bring it into the modern age. Construction is still underway to bring more food vendors to the food court to create a more hospitable environment. DCA has already been equipped with popular eateries such as Legal Sea Foods, Pinkberry and Ben's Chili Bowl. Soon to come are a new pizza restaurant, a philly hoagie shop, and a contemporary restaurant/bar.

Related to the lack of food options is the problem of insufficient seating. With so many people trying to crowd into a small selection of restaurants and sitting areas, it is easy to get stuck sitting on the floor somewhere. Restrooms are also somewhat old fashioned, and space is cramped. Yet, once renovations are finished, many of these things are likely to change for the better.

Finding Things To Do at DCA
In line with the airport's aged feel, there is a historic airport terminal located in between Terminals A and B. Here, you can see what it was like to walk through the airport in the 1940's. They are also some great places to take photos next to several antique decorations. You can take another walk through history in the lobby section of Terminal A, where the original structure from 1941 remains intact.

DCA has also added several quality shops for you to browse in your spare time. Stores such as Brooks Brothers, Spanx, LaCoste, and As Kindred Spirits can be found in the pre-security area. There is also an iRelax-n-Massage in the National Hall, which uses electrophysiology therapy massagers to decrease stress.

Picking the Right Place to Eat
Ben's Chili Bowl is a D.C. area favorite. Luckily, DCA has at least this to offer. Ben's provides a full menu of gourmet burgers and real meat hot dogs that are layered with their famous chili. Homemade sandwiches are also available (sans chili), including tuna and veggie subs. They also offer a Boca vegan burger, which can be topped with meat free chili. You'll have to leave the secured area to get to this spot, but it's definitely worth it.

Cibo Market is another well-known pit stop in East coast airports. DCA has an express location in Terminal C. These stores offer packaged and fresh foods such as sushi rolls, sandwiches, and pizza. It's a great place to stock up on snacks if you're getting on your flight soon, or want to avoid heading to another restaurant later on.

Although Five Guys is a chain restaurant, it's a pretty good one. Burgers are made to order and are quickly served fresh off the grill. Be aware that the portions are more than generous, and the small size is usually sufficient. Amazingly, the quality of the taste is the same as any other Five Guys location. The prices are also the same, so you won't have to worry about paying inflated airport prices. You might also want to add a side of cajun fries to your order to spice things up a bit.

Some Other Tips For DCA
Security guards are pretty strict on sleeping in the terminal at night. To avoid encountering problems, try to sleep in the chapel at the terminal entrance. Weary travelers can rest comfortably there on padded benches. For your convenience, the chapel is open 24 hours a day.

Got an opinion on the above or advice for fellow DCA travelers? Tell us on our Facebook page!