What Can You Save with AirportParkingReservations.com?
Save Money

Save up to 70% off on our site compared to the cost of on-cruise port parking.

Save Time

It's easy to compare parking at all major cruise ports.
Booking a reservation is quick & simple!

Save Stress

Guarantee your parking spot by booking in advance. Can't make it? Cancellations are free.
Today's Most Popular Parking Lots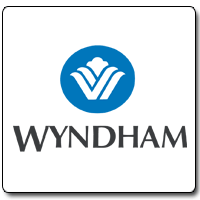 Aladdin Airport Parking - Cruise Parking Only
Excellent (4 Reviews)
Highly Rated Lot
Review on Mar 12, 2017
"They were close to the cruise dock, just a few minute drive away. They gave us coffee and bottled wa..." Read More "They were close to the cruise dock, just a few minute drive away. They gave us coffee and bottled water while we waited just a few minutes for the shuttle. When we got off the ship, we called them and they were there within 5 minutes. Very simple and smooth. Super nice folks too." Read Less
Port of San Diego (SAZ) Parking Reservations
Our cruise parking reservation service offers you great and convenient rates on park and cruise options near the Port of San Diego that provides free shuttle transportation to the cruise port.

Sail away knowing that your car is in good hands. Reservations are safe, secure, and 100% guaranteed through AirportParkingReservations.com.

Do you need cruise port or airport parking but don't want to spend a whole lot of time searching? Well, AirportParkingReservations.com has exactly what you need. With our resources, you can find daily and weekly rates, valet parking, and covered or outdoor monitored facilities. With our service you'll find the most affordable curbside pickup.

AirportParkingReservations.com can provide all the information you need to compare, pick and reserve parking services online, guaranteeing to save you time and money. For almost two decades, we've provided services to over three million customers, getting them the lowest rates at over 85 airport locations throughout the United States and Canada. Over 300,000 happy customers have left reviews on our site, demonstrating our intent to provide the highest level of customer service you can find.

We may not own or operate parking lots, but we know about helping you take advantage of what they have to offer. AirportParkingReservations.com is all about convenient, affordable and responsible off-airport parking. Visit us, browse, search, then go ahead and reserve your spot.
All Port of San Diego Parking Lots...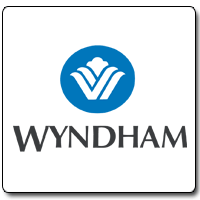 Review on Apr 25, 2017
"Great Parking, and service. thanks"
Aladdin Airport Parking - Cruise Parking Only
Excellent (4 Reviews)
* Also serving San Diego Airport and Amtrak Station. * Car Wash and detail available at an additional fee. Please inquire about these services at check-in. * Free daily newspaper, coffee and bottled water. * Clean restrooms in lobby * Covered Parking facility * Valet Service available. With valet service - your vehicle warmed or cooled for your arrival * Enjoy VIP Lounge w/flat TV Monitors * Complimentary fresh brewed coffee * Complimentary USA Today Newspapers * Shuttle drops off at ports designated areas. * Easy to find location * Handicapped friendly parking facility * Conveniently located * Safe and secured parking * Always professional service * Tire services, free battery jump if needed * Secured: fenced, lighted, video and patrolled facility * Free EV charging stations (covered and indoor valet) * Less than 5 minutes from garage to the airport and pier. Free dedicated cruise ship shuttles for transportation to and from the pier, just hop on the assigned shuttle. Convenient VIP customer lounge while waiting for shuttle or pier drop off schedule. Shuttle service runs on a demand basis every 10-15 minutes. Service also available to the San Diego Airaport and Amtrak Station.
Review on Mar 12, 2017
"They were close to the cruise dock, just a few minute drive away. They gave us coffee and bottled wa..." Read More "They were close to the cruise dock, just a few minute drive away. They gave us coffee and bottled water while we waited just a few minutes for the shuttle. When we got off the ship, we called them and they were there within 5 minutes. Very simple and smooth. Super nice folks too." Read Less