What Can You Save with AirportParkingReservations.com?
Save Money

Save up to 70% off on our site compared to the cost of on-airport parking.

Save Time

It's easy to compare parking at all major airports.
Booking a reservation is quick & simple!

Save Stress

Guarantee your parking spot by booking in advance. Can't make it? Cancellations are free.
Today's Most Popular PDX Parking Lots

Park Shuttle and Fly
Excellent (269 Reviews)
Highly Rated Lot
Review on Sep 13, 2017
"chose excellent for all catagories."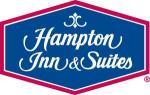 Hampton Inn & Suites Portland/Vancouver
Excellent (15 Reviews)
Highly Rated Lot
Review on Feb 10, 2017
"Everyone at The Hampton staff and drivers were very friendly and helpful. Would definitely use this ..." Read More "Everyone at The Hampton staff and drivers were very friendly and helpful. Would definitely use this service again." Read Less
Portland PDX Parking Reservations
Looking for Portland Airport parking? We have an excellent alternative to leaving your car at onsite PDX Airport parking lots. Once you have selected which parking lot operator suits your needs you are guaranteed a parking space by making a reservation online. This is a fast and secure process allowing you to make your travel plans with ease.

The self park service on offer by our professional parking lot vendors servicing parking for Portland International Airport offer competitive prices and great customer service. Both will transport you to and from PDX Airport and are open day and night to suit your travel plans. You can reserve a Portland Airport parking space for as long as you need, whether it be short or long term parking, by booking online. Our online reservation system is quick and easy and you can secure a guaranteed PDX parking space in under two minutes.

For Portland Airport hotels with parking visit ParkSleepFly.com.
All Portland International Airport Parking Lots...

Park Shuttle and Fly
Excellent (269 Reviews)
Immediate shuttle buses to and from your terminal. Immediate Free transportation to and from the airport is provided 24 hour per day on shuttle buses.You must present this reservation upon exit to the cashier to receive the pre-paid deposit credit. If you do not present this reservation upon exit we will not refund any payments at a future date.
Review on Sep 13, 2017
"chose excellent for all catagories."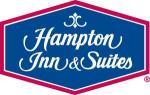 Review on Feb 10, 2017
"Everyone at The Hampton staff and drivers were very friendly and helpful. Would definitely use this ..." Read More "Everyone at The Hampton staff and drivers were very friendly and helpful. Would definitely use this service again." Read Less
Park Sleep Fly Hotels Near PDX Airport With Parking Packages
The newly renovated 100% Non-Smoking, Comfort Inn and Suites Hotel offers comfort for family and businessman on the road. We offer all the creature comforts you can ask for, including: on-site laundry services, ironing boards, refrigerators, microwaves, hair dryers, and coffee pots. We also have several facilities, which includes a business center, for important last minute changes, and a pool, spa and fitness center for those who want to unwind after a long day. We are conveniently located within 2.46 miles of the Portland International Airport, but even then you don't have to go far; our shuttle service will take you to and from the airport if you prefer. Please call for shuttle scheduling information. Be sure to enjoy a FULL HOT BREAKFAST on your way out. At the Comfort Inn and Suites Hotel, we want your stay to be as comfortable as possible, come see for yourself what we can do for you.
The beautiful Howard Johnson Portland Airport hotel is conveniently located within minutes of the airport, and generously offers airport transportation from 4:00 AM until 1:00 AM. From 6:00 AM until 9:00 AM, a free hot breakfast is served for all guests. For early travelers, a special snack is prepared and available from 4:00 AM until 6:00 AM. There is an amazing business center within the hotel that allows guests to print their travel papers for extra convenience while traveling. The hotel contains a high-quality restaurant and lounge, which all guests may enjoy. With a convenient location and beautiful decor with great amenities, the experience of staying at the Howard Johnson Portland Airport - Free Hot Breakfast hotel is one that guests will remember forever. *Please note: At check-in, the hotel will place a $200 hold on a credit card for any potential incidentals or damages during your stay.
Portland (PDX) Airport Guide
Address: 7000 NE Airport Way, Portland, OR 97218
Welcome to PDX!
It is no surprise that Portland International Airport, or PDX, often finds itself on the top ten list of airports in the United States. Reviews of travelers who love to touch down in Portland confirm its popularity. From your arrival, you will find friendly staff and TSA workers that will make you glad you came. The security lines are generally both short and quick, allowing you to relax before boarding your flight. Seating is plentiful, comfortable, and clean. The restrooms are kept up well and are complete with coat racks and water bottle filling stations.
Things to Watch for During your Visit
Despite its rave reviews, PDX, like any airport, has a few issues that may occur during your visit. Though the airport offers a large amount of seating and corresponding charging outlets, you may need to test the outlet near your seat. Finding one that works can be a slightly challenging task. Also, PDX Airport has been famous for years for its unique carpet designs that can even be found on mugs and other souvenirs. To many visitors' disappointment, the famous carpet has been replaced, although the new carpet also has distinct style. This change was even commemorated with banners of photos people had taken with the previous carpet.
What to See During your Visit to PDX
The culture of Portland, OR, touches every area of the PDX Airport. Unlike the humdrum experience you might expect from an airport, your time in PDX will offer entertainment, sights, and tastes from the city of Portland. You can expect to find live music and entertainment alongside tasty local restaurants that offer wine tasting and food sampling. You will want to make sure you take time to see the giant, ornately carved cuckoo clock found in the south atrium between concourses A,B, and C. Finally, you will want to make sure you get a picture with the famous carpet before you leave the airport.
Unique Shops and Restaurants at PDX
If you did not get the opportunity to shop the deals or try the local foods during your stay in Portland, there is no need to worry. PDX Airport offers a collection of great shops, restaurants, and coffee houses during your stay. You will notice that the prices are very reasonable due to a legally enforced no-up charge rule on restaurants and shops. Also, you may feel like you're getting a discount with no sales tax charged in any stores. For souvenirs and Oregon goodies, you will want to stop by the Made in Oregon shop. For coffee lovers, there are a myriad of choices, but you will definitely want to try Stumptown Coffee Roasters. If you're looking for a meal, take a look at Beaches, Elephant's or Mo's Seafood and Chowder.
Other Great Features
PDX Airport truly lives up to its reputation as a clean, comfortable, and culturally unique stop. In addition to its great offerings with shops and restaurants, you will find great wi-fi without extra cost throughout the airport. The architecture was also designed with lots of natural light streaming in throughout the waiting areas and terminals. If your final destination is Portland, you will find easy access to a light rail, the MAX Red Line, which will take you downtown. Also, clearly marked signs will direct you to any area you would like to explore in the airport. So whether you will be at PDX for a short hour or for a longer visit, you can know it will be an experience you will not regret.

Have an opinion on the above or advice for fellow PDX travelers? Tell us on our Facebook page!