{{ heading }}
Philadelphia International Airport Parking
Find the best place to park and the cheapest parking rates
What Can You Save with AirportParkingReservations.com?
Save Money

Save up to 70% off on our site compared to the cost of on-airport parking.

Save Time

It's easy to compare parking at all major airports.
Booking a reservation is quick & simple!

Save Stress

Guarantee your parking spot by booking in advance. Can't make it? Cancellations are free.
Today's Most Popular PHL Parking Lots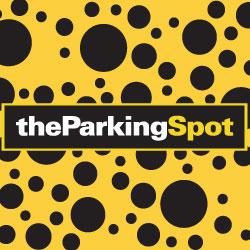 The Parking Spot
Excellent (1733 Reviews)
Highly Rated Lot
Review on Dec 14, 2016
"Everything was just as advertised, would use your service again."
Winner Airport Parking
Excellent (3906 Reviews)
Highly Rated Lot
Review on Dec 27, 2016
"Need better signage, but at least we know where to look next time! Otherwise, a great service -- in..." Read More "Need better signage, but at least we know where to look next time! Otherwise, a great service -- in our own car!!" Read Less
PHL Parking Reservations
On this page you will find a large range of PHL airport parking options and deals to suit your needs. Our fast and secure online reservation system allows you to reserve your space within just a couple of minutes, and your reservation is guaranteed. We don't believe you will find better Philadelphia Airport parking rates anywhere else!
All of our lot operators offer free shuttle service to Philadelphia International Airport for your convenience. Self drive, valet, covered and long term parking options are all available from a number of different lots. Don't pay the high cost of on-airport parking at Philadelphia Airport again - our parking lot operators offer lower rates and better discounts.

Whether your require long term parking or just short stay you will find the best parking options right here!
For your convenience our compare & save service includes:
- Access to the best rates from popular parking lots
- 1000's of real custom reviews
- Free cancellations
- Guaranteed bookings
- Safe & easy to use reservation system
All Philadelphia International Airport Parking Lots...
Park Sleep Fly Hotels Near PHL Airport With Parking Packages
Located mere minutes from the Philadelphia International Airport and just off I95, Microtel offers clean, simple and comfortable rooms and suites at a reasonable rate. Why pay for frills and extras that you don't need? Our fresh and delicious continental breakfast will fuel you up before we transport you to the airport for your morning flight. What could be more convenient? Sorry, pets are not allowed.
The Clarion Hotel offers Park & Jet secured parking. The cars are separated from the Hotel Parking and are 100% secure thanks to a fenced parking area and guards at the gates of the parking. The Parking Facility is open 24 hours and offers free transport to and from the Philadelphia Airport. The hotels' kind drivers will be happy to take you and your bags to your car and deliver you to the airport on time. The guest rooms and the public space have recently been renovated, so you can enjoy fresh and clean sleeping rooms and a comfortable Sealy Bedding to get you well-rested at night. You can also use the Wi-Fi Internet anywhere in the hotel, including your room. Clarion Hotel is a 7-story high facility and is conveniently located near Interstate Highway 95 and Interstate Highway 476. The hotel is very close to many tourist attractions and only 3 miles south of the Philadelphia International Airport. The hotel does not allow pets in the hotel. The charges for the parking are based upon a 24 hour period that the car is parked in the Park & Jet lot. The hotel offers 7 or 14 full days parking in the ParkSleepFly Packages. Every additional day of parking costs $7.95, the fee being collected by Park & Jet at vehicle pickup.
PHL Airport Guide
Located only seven minutes from downtown Philadelphia, Philadelphia International Airport is the only major airport serving the metropolitan Philadelphia area. With seven terminals, PHL saw over 30 million passengers in 2013, including 4.4 million international passengers. Over 500 daily departures means this airport knows exactly what its passengers need to have a successful journey from start to finish.
The Sunny Side of PHL
Family vacations are great for bonding with everyone you love, but traveling with kids is anything but stress free. Philadelphia International Airport gets this, and they've created a safe haven for hapless dads and harried mothers.
Two designated play areas make for a contained place for kids to be entertained and burn off some energy before they're bundled onto a plane. The Aviation Play Station is located in Terminal D and has interactive displays that are designed to introduce kids to the entire world of aviation.

Ready for Takeoff is in Terminal A-East and has a jumbo jet, a control tower, and a tug. Children can be pilots, passengers, air traffic controllers, or drivers. Working radios in the tower and airplane allow them to feel like they're really working in aviation.
The Gloomy Side of PHL
Travelers commonly complain about the odd layout of the airport. Many say there is poor signage that makes it difficult to navigate from terminal to terminal. People with connecting flights say they're often almost too late to board if they're unfamiliar with the layout because of the lack of direction in the airport's design.

Others say the airport feels dark and dirty, and there are frequent reviews talking about the state of the bathrooms and eating areas. One review even said, "Honestly, I feel kinda gross when I walk in. The air is like unsanitary and stuffy".
Where to Eat
Legal Sea Foods
Make sure you stop at Legal Sea Foods for some delightful and authentic East Coast grub. Open from 5:30 AM to 10:30 PM, you can enjoy goodies like creamy clam chowder, wood grilled salmon, and a tender crabmeat roll.

Currito Burrito
When you're looking for something fresh and tasty, just grab a meal at Currito Burrito. Everything is always fresh, and you'll leave with a full belly without that gross fast food feeling.

Guava and Java
Guava and Java is exclusive to airports and knows exactly what airport travelers and staff need to get through their day. With fresh fruit smoothies and some of the best coffee you'll ever have, you're sure to start your day off right.

Jet Rock Bar and Grill
When you need a little bit of a relaxation, what better place to do it than in a hopping restaurant with a full service bar and plenty of TVs on the wall? Patrons agree that the restaurant's selection of beer is hard to beat, so make sure you leave time to try a couple of cold ones before boarding. Their bar food is also tasty.
Pet Facilities
When you've got your entire family taken care of, you can't forget your four-legged family members! PHL has seven designated pet relief areas that range in size from 250 to 600 square feet. Every run is cleaned regularly and has specially designed landscaping to minimize mess while providing a safe area for your pet to stretch its legs before or after a long flight.

Got an opinion on the above or advice for fellow PHL travelers? Tell us on our Facebook page!