{{ heading }}
Tampa International Airport Parking Coupons (TPA)
Enter Coupon Code TPA217 At the Checkout & Save $5.00 On Your Reservation
What Can You Save with AirportParkingReservations.com?
Save Money

Save up to 70% off on our site compared to the cost of on-airport parking.

Save Time

It's easy to compare parking at all major airports.
Booking a reservation is quick & simple!

Save Stress

Guarantee your parking spot by booking in advance. Can't make it? Cancellations are free.
Our Customers Favorite TPA Parking Lots

Memorial Airport Parking
Great (988 Reviews)
Highly Rated Lot
Review on Apr 5, 2017
"My driver was great, he showed up very quick. "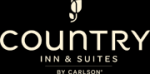 When you are looking for parking, the last thing you want to be worried about is the price. So, if you are searching for Tampa Airport discount parking but still want a great service, then check out our great range off of-site parking close to Tampa Airport.

We provide our customers with a brilliant service including a free shuttle bus transfer to the airport and our prices are more than competitive with other cheap parking at Tampa Airport.

When you book through us, you can even get some money off your parking costs with our off-site Tampa Airport parking coupons. To use the coupon, all you have to do is reserve your space through our website and enter the code for your off-airport TPA parking coupon at the same time.

You'll save $5 and still get the same great service we've spent over 15 years in the business perfecting.
Coupon Redeemable At Checkout With All These Parking Lots...

Review on Apr 5, 2017
"My driver was great, he showed up very quick. "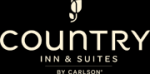 Country Inn & Suites By Carlson, Tampa Airport North
Great (11 Reviews)
Located just a short drive away from TPA airport, the Country Inn & Suites By Carlson, Tampa Airport North offers low cost off-airport parking for travelers as well as a convenient airport shuttle that takes guests from the hotel to the airport! Your reservation here on AirportParkingReservations.com guarantees your space.
The shuttle runs every hour.
Review on Aug 7, 2016
"Definitely will use this service in the future! Highly recommend it!"
Hotels Near Tampa International Airport With Parking Packages
The Hyatt Place Tampa Westshore is conveniently located less than two miles from the Tampa International Airport(TPA). This luxurious retreat is ideal for both seasoned business men and women as well as leisure travelers that require a pre-flight stay and parking. The Hyatt Place is centrally located and offers wonderful dining and entertainment options. The comfortable guest rooms include state of the art 42'' plasma TV's, exquisite Hyatt Grand beds and extras such as an L shaped sleeper sofa and delicious continental breakfast.
The Clarion Hotel & Conference Center offers friendly staff that delivers outstanding service from the moment you arrive will make any traveler's stay a memorable experience. From lush tropical gardens, bright airy guest rooms, and even a children's "Pirate Ship Pool", it is the perfect choice for leisure or business while in the Tampa Bay area. The Clarion Hotel & Conference Center is a great choice for any Park, Sleep, and Fly package! *Shuttle service is not provided by this hotel. Customers must schedule shuttle pick up times (to and from airport) with Super Shuttle for an additional cost at time of check in with front desk.