What Can You Save with AirportParkingReservations.com?
Save Money

Save up to 70% off on our site compared to the cost of on-airport parking.

Save Time

It's easy to compare parking at all major airports.
Booking a reservation is quick & simple!

Save Stress

Guarantee your parking spot by booking in advance. Can't make it? Cancellations are free.
Our Customers Favorite SNA Parking Lots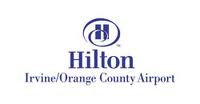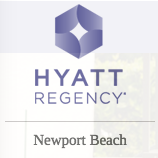 Hyatt Regency Newport Beach
Good (60 Reviews)
Great Value
Review on Sep 11, 2017
"It may throw you off that its 5 miles out but the trip from hotel parking to airport is about 15 min..." Read More "It may throw you off that its 5 miles out but the trip from hotel parking to airport is about 15 minutes. Shuttles leaves the hotel top of the hour and is at airport around 15 after. Pick up from airport is around 30 minute mark." Read Less
Are you searching for John Wayne Airport discount parking?

If this sounds like you, then consider our fantastic off-site parking alternative. We work with dedicated lot operators to provide you with the very best service we possibly can. With a free shuttle bus to take you to the airport and many more great features, our services are also very cost effective.

You can even get some money off your parking with our off-site Orange County Airport parking coupons. These save you $5 when you book through our website, so reserve your space now and enter the off-airport SNA parking coupon code at the same time for your money off.

With a great service and already great prices, our off-site John Wayne Airport parking coupons make us even more appealing.
Coupon Redeemable At Checkout With All These Parking Lots...
Hotels Near John Wayne Airport With Parking Packages
When travel plans call for a visit to sunny, warm and inviting Southern California, La Quinta Inn & Suites Orange County - Santa Ana is always the ideal place to call home for your visit long or short. Business travelers and vacation travelers alike will appreciate the convenience of being just minutes from world class dining, pristine Southern California beaches, attractions and a variety of cultural events. La Quinta Inn & Suites Orange County - Santa Ana is well equipped with 2,600 square feet of ample meeting space accommodating up to 80 guests. Popular tourist destinations like Disneyland and Knott's Berry Farm are close and convenient. For the seasoned shopper, South Coast mall and Fashion Island are only minutes away. Abundant room amenities include free wireless and wired internet high speed Internet access, refrigerators, microwaves, wet bar, coffee maker, workstations, hairdryers and an iron complete with ironing board. For those who like to keep on their fitness schedule, there is a fully equipped fitness center onsite. The fitness center includes equipment such as two stationary bikes, an elliptical trainer, and step machine. In addition, a year round heated pool is always waiting for you. To top off your stay, each morning in the lobby you can look forward to a tasty Bright Side Breakfast with both indoor and outdoor seating options.
The friendly staff at the Clarion Inn & Suites John Wayne Airport in Santa Ana awaits your visit for business or pleasure. Located just two miles from John Wayne Airport, the Comfort Suites is the perfect spot for easy access to Disneyland, Knott's Berry Farm, Angel Stadium, Universal Studios, and Orange County's famous beaches. If shopping and dining moves you, the Irvine Spectrum Center is right nearby also. The hotel offers a free airport shuttle (from 6am to 11pm), free continental breakfast, free WiFi, and a heated pool and spa. To make Clarion Inn & Suites truly your home away from home, suites are furnished with a microwave, refrigerator, coffee maker, iron, and ironing board. The Inn is nonsmoking, to add to your enjoyment and relaxation.