{{ heading }}
Philadelphia International Airport Parking Coupons (PHL)
Enter Coupon Code PHL117 At the Checkout & Save $5.00 On Your Reservation
What Can You Save with AirportParkingReservations.com?
Save Money

Save up to 70% off on our site compared to the cost of on-airport parking.

Save Time

It's easy to compare parking at all major airports.
Booking a reservation is quick & simple!

Save Stress

Guarantee your parking spot by booking in advance. Can't make it? Cancellations are free.
Our Customers Favorite PHL Parking Lots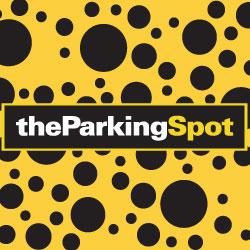 The Parking Spot
Excellent (1733 Reviews)
Highly Rated Lot
Review on Dec 14, 2016
"Everything was just as advertised, would use your service again."
Winner Airport Parking
Excellent (3906 Reviews)
Highly Rated Lot
Review on Dec 27, 2016
"Need better signage, but at least we know where to look next time! Otherwise, a great service -- in..." Read More "Need better signage, but at least we know where to look next time! Otherwise, a great service -- in our own car!!" Read Less
Are you searching for Philadelphia Airport discount parking? If you are, then we can help with our great range of off-site parking close to Philadelphia Airport.

Our service is great and we have over 15 years in the business, meaning we're really knowledgeable about what our customers want and are skilled at making sure they get it. For this reason, we offer perks such as a free shuttle bus transfer to take you direct to the airport as well as really competitive prices.

You can even save money with our off-site Philadelphia Airport parking coupons. Just enter the code from your off-airport PHL parking coupon when you reserve your space through our easy to use website and you can save $5 on your parking.
Coupon Redeemable At Checkout With All These Parking Lots...
Hotels Near Philadelphia International Airport With Parking Packages
Located mere minutes from the Philadelphia International Airport and just off I95, Microtel offers clean, simple and comfortable rooms and suites at a reasonable rate. Why pay for frills and extras that you don't need? Our fresh and delicious continental breakfast will fuel you up before we transport you to the airport for your morning flight. What could be more convenient? Sorry, pets are not allowed.
The Clarion Hotel offers Park & Jet secured parking. The cars are separated from the Hotel Parking and are 100% secure thanks to a fenced parking area and guards at the gates of the parking. The Parking Facility is open 24 hours and offers free transport to and from the Philadelphia Airport. The hotels' kind drivers will be happy to take you and your bags to your car and deliver you to the airport on time. The guest rooms and the public space have recently been renovated, so you can enjoy fresh and clean sleeping rooms and a comfortable Sealy Bedding to get you well-rested at night. You can also use the Wi-Fi Internet anywhere in the hotel, including your room. Clarion Hotel is a 7-story high facility and is conveniently located near Interstate Highway 95 and Interstate Highway 476. The hotel is very close to many tourist attractions and only 3 miles south of the Philadelphia International Airport. The hotel does not allow pets in the hotel. The charges for the parking are based upon a 24 hour period that the car is parked in the Park & Jet lot. The hotel offers 7 or 14 full days parking in the ParkSleepFly Packages. Every additional day of parking costs $7.95, the fee being collected by Park & Jet at vehicle pickup.