What Can You Save with AirportParkingReservations.com?
Save Money

Save up to 70% off on our site compared to the cost of on-airport parking.

Save Time

It's easy to compare parking at all major airports.
Booking a reservation is quick & simple!

Save Stress

Guarantee your parking spot by booking in advance. Can't make it? Cancellations are free.
Our Customers Favorite OAK Parking Lots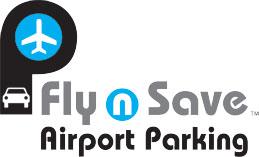 Fly N Save
Great (1172 Reviews)
Highly Rated Lot
Review on Sep 16, 2017
"Friendly, courteous and convenient"
Airpark Oakland Airport Parking
Excellent (1139 Reviews)
Highly Rated Lot
Review on Sep 17, 2017
"2 minutes from the Oakland airport. I will use this lot again."
If you are searching for Oakland Airport discount parking, then consider our excellent off-site alternatives.

We work with dedicated lot operators to provide you with the very best parking experience we possibly can. With fantastic services such as a free shuttle bus to take you to the airport, we don't just meet all your parking needs, we also provide you with a great deal on the price.

You can even get some money off when you book with us by using our off-airport OAK parking coupons. Just enter the code on your off-site Oakland Airport parking coupon when you reserve your space through our website to save yourself $5 on the cost of your parking.

Off-site parking is really cost effective anyway, so with an off-site OAK Airport parking coupon, the value is even better.
Coupon Redeemable At Checkout With All These Parking Lots...
Hotels Near Oakland International Airport With Parking Packages
La Quinta Inn Oakland Airport
Good (46 Reviews)
Long Drive? Early flight? This package is perfect for you! |
Package Deal: Hotel Stay with Airport Parking Included
Oakland Airport La Quinta Inn The La Quinta Inn has many features and will fit your needs while you are in the Oakland airport area. It is located just off of I-888 and will be reachable from the northbound or southbound lanes, and is two miles from the airport. It is close to both local attractions (golfing, shopping, Treasure Island Navy Base, and the Fisherman?s Wharf) as well as plenty of animates actually at the inn which includes 152 rooms held in the 3-story hotel. It also has an indoor pool, and 24-hour passes to a nearby fitness center. Included in your stay is a complimentary continental breakfast buffet, DSL, in-room demand movies, and a TV in the rooms with cable. The phones have voicemail, two data ports, high-speed internet, as well as the convenience of connected rooms and cribs for rent for families traveling in the area. This in is also pet friendly, and welcomes all businessmen, families, and guests! These rooms are open, inviting, clean, and ready to serve your needs!
The EconoLodge Inn and Suites is situated in a prime location just a mile away from the Oakland International Airport as well as the Oakland Coliseum/Arena. The EconoLodge Inn offers its patrons shuttle transportation to and from these facilities at no added cost. The Hotel offers many onsite amenities including courtesy parking, free Wi-Fi internet, access to the large outdoor pool, complimentary breakfast and newspaper, free local calling, cable/HBO, and even the a choice when it comes to your mattress top; you can choose to sleep in comfort on a pillow tip, sleep number or many other choices. The hotel boasts a wonderful and helpful staff located in the lobby of the building and they are conveniently available 24 hours a day. Terms and conditions Rates displayed reflect the average rate for selected dates. This rate is subject to change. Rates may not include service charges, extra person charges, fees or incidental charges (such as room service). Hotel policies Check-in: 1:00 PM Check-out: 11:00 AM