What Can You Save with AirportParkingReservations.com?
Save Money

Save up to 70% off on our site compared to the cost of on-airport parking.

Save Time

It's easy to compare parking at all major airports.
Booking a reservation is quick & simple!

Save Stress

Guarantee your parking spot by booking in advance. Can't make it? Cancellations are free.
Our Customers Favorite MIA Parking Lots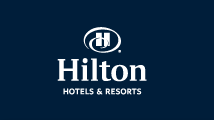 Hilton Miami Airport Blue Lagoon
Excellent (620 Reviews)
Highly Rated Lot
Review on Jan 22, 2018
"Did not use the shuttle to airport, used Uber to the cruise terminal."
U-Save
Great Value
Review on Feb 3, 2018
"Thanks to Michael."
Are you looking for Miami Airport discount parking?

We provide a brilliant range of off-site parking close to Miami Airport. Working with experienced, professional lot operators, our aim is to make your parking experience as pleasant and stress-free as possible.

With this in mind, we now have some off-site Miami Airport parking coupons to give you money off your parking. We know that price is important so we do everything we can to stay competitive.

To save $5 when you book with us, simply enter the code on your off-site MIA parking coupon when you reserve your space through our website – it's simple, fast and efficient, meaning you'll have one less thing to worry about.
Parking Reservations - Today's Key Info for MIA
Number of Lots:
16 Parking Lots
Best Rated:
Embassy Suites Miami - International Airport
Most Booked:
Hilton Miami Airport Blue Lagoon
Closest to Airport:
East Coast Car Rental
Coupon Redeemable At Checkout With All These Parking Lots...
Hotels Near Miami International Airport With Parking Packages
When it comes to amenities and conveniences Hampton Inn Miami-Airport West, has everything the weary traveler needs, including a shuttle service to and from Miami International Airport. Each of the 127 guestrooms includes flat screen televisions, with premium cable channels, video-game consoles, coffee makers, hair dryers, climate control, air conditioning, laundry facilities, an outdoor pool, a and a fitness center. Guests here are also treated to a complimentary hot breakfast buffet, as well as coffee in the lobby. And, rooms are available for both smoking and non smoking guests. Business travelers will not only be pleased with the shuttle service and multilingual staff, but the many business amenities, including a business center. Guests in our 3-star property are guaranteed every possible consideration for a pleasant and comfortable stay.
Quality Inn Miami Airport
Long Drive? Early flight? This package is perfect for you! |
Package Deal: Hotel Stay with Airport Parking Included
The Quality Inn Miami Airport is located in Doral-Miami to the west of the Miami International Airport (MIA). The Quality Inn has the best value in the region, and provides various amenities such as a swimming pool, laundry facilities and a gym for workouts. In addition, the Quality Inn provides a complimentary buffet hot breakfast to all its guests as well as a microwave, refrigerator and a broadband internet connection in each hotel room. The hotel offers complimentary transportation services to and from Miami International Airport between 6 am and 12 am every day (on call upon arrival to airport). Guest must call hotel for pick-up. Additional fee for Port of Miami shuttle.