{{ heading }}
Indianapolis Airport Parking Coupons (IND)
Enter Coupon Code IND217 At the Checkout & Save $5.00 On Your Reservation
What Can You Save with AirportParkingReservations.com?
Save Money

Save up to 70% off on our site compared to the cost of on-airport parking.

Save Time

It's easy to compare parking at all major airports.
Booking a reservation is quick & simple!

Save Stress

Guarantee your parking spot by booking in advance. Can't make it? Cancellations are free.
Our Customers Favorite IND Parking Lots

Easy Airport Parking
Excellent (684 Reviews)
Highly Rated Lot
Review on Mar 23, 2017
"Easy to find and love the valet parking!"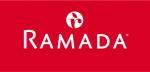 Ramada Indianapolis Airport
Great (5 Reviews)
Highly Rated Lot
Review on Dec 3, 2014
"good service, will use again. the shuttle came fast and took me to the airport on time"
If you are due to fly out of Indianapolis Airport and are looking for a great parking service, then why not use one of our brilliant off-airport lot operators?

You'll benefit from a fantastic, professional service and a free shuttle bus transfer to the airport, among much else.

You can also enjoy up to $5 off when you book through our website as we have some great off-site Indianapolis Airport parking coupons. When you reserve your space, all you have to do is enter your off-airport Indy Airport parking coupon code at the same time to get your money off.

Our prices are more than competitive with other Indianapolis Airport discount parking operators and, with our fantastic service on top, if you book with us then you're sure to get more bang for your buck.
Coupon Redeemable At Checkout With All These Parking Lots...

Easy Airport Parking
Excellent (684 Reviews)
We have a continuous shuttle service that runs 24 hrs a day, 7 days a week. When you arrive, please give us a courtesy phone call so that we may provide the most efficient service possible.
Review on Mar 23, 2017
"Easy to find and love the valet parking!"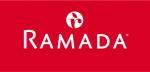 Ramada Indianapolis Airport
Great (5 Reviews)
The shuttle runs 24/7, please schedule with the hotel beforehand, arrive 10 minutes prior, and contact the hotel for any issues.
Review on Dec 3, 2014
"good service, will use again. the shuttle came fast and took me to the airport on time"
Hotels Near Indianapolis International Airport With Parking Packages
Wingate by Wyndham Indianapolis Airport Just minutes from the Indianapolis airport and close to the heart of downtown Indianapolis, the Wingate by Wyndham is the ideal place to relax, recharge and prepare for whatever the next day may bring. Whether you are in town for business or pleasure, the Wingate features all of the amenities of the expensive hotel chains at a price that is truly budget-wise. Wingate also offers an all-inclusive option normally found only in the priciest hotels and resorts. Some of our amenities included in your stay are: -State of the Art Fitness Center - just because you are on a trip, doesn't mean your goals are. -Indoor Pool and Whirlpool - perfect to unwind any time of day -24-7 Business Center - for your fax, copy and printing needs around the clock because we know your business never sleeps. -Full breakfast menu - after all, it is the most important meal of the day. -Express checkout - we love to have you here, but also want to help you on your way. In Your Room: -In-room high speed internet access (wired or Wi-Fi) -Free local and long distance phone service on two-line in-room phones with personal voicemail and conference call capabilities. -Spacious rooms featuring a separate desk and workspace with ample separate lighting -USA Today newspaper ? delivered every weekday morning to your room. -PC Today magazine (while supplies last) -In-room coffee maker for late nights, early mornings or anything in-between. -Revitalizing shower experience featuring luxury showerheads, curved shower rods and more. -New, premium mattresses and box springs - now more comfortable than ever. -Ultra plush pillows - one more reason why you can?t wait to put your head on your pillow. -Luxurious linens, washcloths and towels - softer and fluffier is always better. -Iron and ironing board ? no phoning around the hotel to find one here. -In-room safe - be secure knowing your valuables are as well. -Lavish bathroom products from Neutrogena, Judith Jackson and other premier brands. *Don't forget to ask about how to earn rewards points on one of several eligible programs.
The Baymont Inn and Suites Indianapolis Airport/Plainfield is conveniently located on the westside of Indianapolis, with easy Interstate access from I-70, and is ONLY 1 Exit / 4 miles from the Indianapolis International Airport. We offer nicely appointed guestrooms, each with a microwave, refrigerator, coffeemaker, full-size iron/board and hairdryer; as well as an indoor pool w/whirlpool, 24-hr fitness center, free WIFI, business center w/computer for guest use, guest laundry facilities, complimentary 24-hr airport transportation and a deluxe breakfast buffet served from 6a-9:30a each day. Our Park & Fly Program can't be beat! It includes your overnight accommodations, 24-hr shuttle service to and from the Indianapolis International Airport and parking for up to 15 Days! We'll even help with on-line check in so you can avoid those long lines at the Ticket Counter. And, for guests departing before our regular breakfast hours, we offer a "Grab and Go" breakfast. We hope to see you soon!