{{ heading }}
Indianapolis Airport Parking Coupons (IND)
Enter Coupon Code IND117 At the Checkout & Save $5.00 On Your Reservation
What Can You Save with AirportParkingReservations.com?
Save Money

Save up to 70% off on our site compared to the cost of on-airport parking.

Save Time

It's easy to compare parking at all major airports.
Booking a reservation is quick & simple!

Save Stress

Guarantee your parking spot by booking in advance. Can't make it? Cancellations are free.
Our Customers Favorite IND Parking Lots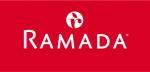 Ramada Indianapolis Airport
Great (5 Reviews)
Highly Rated Lot
Review on Dec 3, 2014
"good service, will use again. the shuttle came fast and took me to the airport on time"
If you are due to fly out of Indianapolis Airport and are looking for a great parking service, then why not use one of our brilliant off-airport lot operators?

You'll benefit from a fantastic, professional service and a free shuttle bus transfer to the airport, among much else.

You can also enjoy up to $5 off when you book through our website as we have some great off-site Indianapolis Airport parking coupons. When you reserve your space, all you have to do is enter your off-airport Indy Airport parking coupon code at the same time to get your money off.

Our prices are more than competitive with other Indianapolis Airport discount parking operators and, with our fantastic service on top, if you book with us then you're sure to get more bang for your buck.
Coupon Redeemable At Checkout With All These Parking Lots...

Payless Car Rental & Easy Airport Parking
Excellent (671 Reviews)
We have a continuous shuttle service that runs 24 hrs a day, 7 days a week. When you arrive, please give us a courtesy phone call so that we may provide the most efficient service possible.
Review on Dec 22, 2016
"Gave me discounted rate, staff very pleasant. I will use again."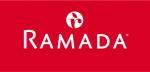 Ramada Indianapolis Airport
Great (5 Reviews)
The shuttle runs 24/7, please schedule with the hotel beforehand, arrive 10 minutes prior, and contact the hotel for any issues.
Review on Dec 3, 2014
"good service, will use again. the shuttle came fast and took me to the airport on time"
Hotels Near Indianapolis International Airport With Parking Packages
Conveniently situated near Indianapolis International Airport (IND) just off Interstates 70 and 465, the Country Inn & Suites Hotel Indianapolis Airport South is one of the top Indianapolis Airport hotels. The hotel offers you a warm and welcoming atmosphere, and top notch amenities such as an indoor swimming pool, an on-site fitness center and complimentary wi-fi. Furthermore, a free Airport shuttle service is available for guests convenience. Make a reservation today to see why the hotel is rated as one of the top hotels near Indianapolis Airport.
The Baymont Inn and Suites Indianapolis Airport/Plainfield is conveniently located on the westside of Indianapolis, with easy Interstate access from I-70, and is ONLY 1 Exit / 4 miles from the Indianapolis International Airport. We offer nicely appointed guestrooms, each with a microwave, refrigerator, coffeemaker, full-size iron/board and hairdryer; as well as an indoor pool w/whirlpool, 24-hr fitness center, free WIFI, business center w/computer for guest use, guest laundry facilities, complimentary 24-hr airport transportation and a deluxe breakfast buffet served from 6a-9:30a each day. Our Park & Fly Program can't be beat! It includes your overnight accommodations, 24-hr shuttle service to and from the Indianapolis International Airport and parking for up to 15 Days! We'll even help with on-line check in so you can avoid those long lines at the Ticket Counter. And, for guests departing before our regular breakfast hours, we offer a "Grab and Go" breakfast. We hope to see you soon!