{{ heading }}
Fort Lauderdale Airport Parking Coupons (FLL)
Enter Coupon Code FLL217 At the Checkout & Save $5.00 On Your Reservation
What Can You Save with AirportParkingReservations.com?
Save Money

Save up to 70% off on our site compared to the cost of on-airport parking.

Save Time

It's easy to compare parking at all major airports.
Booking a reservation is quick & simple!

Save Stress

Guarantee your parking spot by booking in advance. Can't make it? Cancellations are free.
Our Customers Favorite FLL Parking Lots

Park 'N Go
Excellent (1825 Reviews)
Highly Rated Lot
Review on Jun 11, 2017
"Would recommend this for parking."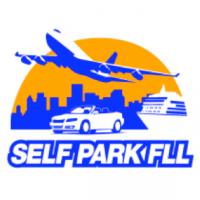 Self Park FLL
Excellent (427 Reviews)
Highly Rated Lot
Review on Jun 25, 2017
"Lot is gated and well-lit, attendants were courteous and helpful, and the price is definitely right!..." Read More "Lot is gated and well-lit, attendants were courteous and helpful, and the price is definitely right! Half the cost of parking at the airport!" Read Less
With our great range of off-airport parking for Ft. Lauderdale Airport, you're sure to be satisfied. We work with experienced lot operators to give you the very best service possible. Our prices are great too, and are more than competitive with other FLL discount parking.

We'll even give you some money off through our off-airport Ft. Lauderdale Airport parking coupons. These are really simple to use and can save you $5, making the cost of parking with us even better value. You just have to enter the code of your off-site FLL parking coupon when you reserve your space through our website.

With other added value services such as a free shuttle bus transfer to the airport, our parking services are sure to meet your needs and off-site Fort Lauderdale Airport parking coupons are sure to keep your wallet happy too.
Coupon Redeemable At Checkout With All These Parking Lots...
Hotels Near Ft Lauderdale Hollywood International Airport With Parking Packages
Every room is a suite at the classy, relaxed Homewood Suites. The Homewood Suites is a favorite of travelers who seek to maintain all the comforts of home while vacationing or away on business. Each suite is spacious, plush and secure and provides the features and provisions necessary to satisfy the guest's needs for a short or extended stay. Why merely book a fine hotel room when there is a superb suite available with comparable rates at the Homewood Suites. We offer the following amenities and services: Complimentary hot breakfast buffet daily, Welcome Home reception dinner with beverages Mondays-Thursdays, Fort Lauderdale Airport transfer service, High Speed wireless internet connection, Evening Restaurant shuttle service 4pm-10pm, and up to 30 days of parking. We also have a fitness room, business center, outdoor pool, putting green and self-laundry facilities. IMPORTANT NOTE: Transportation to Port Everglades is NOT included in our rates but is available for booking at the hotel for a FEE of $8.00 per person (one-way to pier) and $10.00 per person for a return transfer (pier to hotel). These rates are subject to change anytime. Please see the shuttle service desk located in the hotel lobby for daily shuttle departure schedule and registration (Cash payments only).
Visitors to the Ft. Lauderdale area will be very happy with the excellent accommodations at the Days Inn Fort Lauderdale/Hollywood Airport South. This luxurious, high rise hotel, with interior corridors and award winning service, is located conveniently near the Ft. Lauderdale/Hollywood International Airport and the beautiful South Florida Beaches. Along with our fabulous guest rooms, we also offer a fitness center, pool, lobby bar, an outstanding complimentary Continental Breakfast, and a 24 hour Denny's Restaurant. Business and leisure travelers alike will appreciate all of our quality services and accommodations, our group rates, our meeting rooms for special events, and our affordable prices. We are especially proud of our Chairman?s Award for Quality, and we always strive to give every guest a comfortable and enjoyable stay.