What Can You Save with AirportParkingReservations.com?
Save Money

Save up to 70% off on our site compared to the cost of on-airport parking.

Save Time

It's easy to compare parking at all major airports.
Booking a reservation is quick & simple!

Save Stress

Guarantee your parking spot by booking in advance. Can't make it? Cancellations are free.
Our Customers Favorite BWI Parking Lots
Econopark Express
Excellent (665 Reviews)
Highly Rated Lot
Review on Jul 9, 2017
"No wait coming or going to airport. The very best experience ever."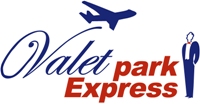 ValetPark Express
Great (46 Reviews)
Highly Rated Lot
Review on Mar 11, 2010
"Your attendants were extremely courteous. I used the valet parking as I am female and traveling alo..." Read More "Your attendants were extremely courteous. I used the valet parking as I am female and traveling alone. It took alot of stress off of me, as this is the first time I ever flew alone, and I felt safe. I could not believe they even washed my Escalade while I was gone! The only suggestion that I would have.....the directions on mapquest, which were excellent, only gave a street number, so I pulled into the lot right before yours, and had to back out and go to your lot next to them. It would be very helpful if you at least had a street number sign at the entrance as mapquest directions used this. I cannot stress enough how much better I felt using your valet. It was well worth it to be shuttled to the airport. I was really afraid to park in the airport lots since my return flight arrived after dark. The shuttle picked me up at the airport, drove me to your lot, had my truck started, ready, and waiting. The driver put my baggage in my truck, and I drove home. It was just such a wonderful experience! Thank you. Kathryn Myers, Hagerstown, MD P.S., I tipped the drivers very well, it was worth it!!!" Read Less
If you are searching for Baltimore Airport discount parking, then you could definitely benefit from using one of our great off-airport parking lot operators.

This is a really cost effective way of parking, especially when you use one of our off-site Baltimore Airport parking coupons. These give you money off your parking simply by entering your off-site BWI parking coupon code at the checkout on our easy to use website.

You can reserve your space in less than 2 minutes and just because you get money off, it doesn't mean you get less of a service. You'll still benefit from our exemplary off-airport parking service while saving $5 thanks to your off-airport Baltimore Airport parking coupon.
Coupon Redeemable At Checkout With All These Parking Lots...
Hotels Near Baltimore Washington International Airport With Parking Packages
The Ramada Inn at BWI Airport is conveniently located and offers the amenities needed for today's travelers. Whether you are traveling for business or pleasure, you will enjoy the early morning Continental Breakfast ( 5:30 AM to 8:30 AM ) and our complimentary WiFi. Start your trip stress free with a delicious meal in Parkstone Grille - known for Crabcakes, Steaks and nightly Chef's Specials. Then retire to your room for a restful night's sleep. For our Park n Fly guests, the Ramada offers 14 days of parking on our lot and complimentary transportation to and from the BWI Airport,( time and availability scheduled when you check in. ) Pick up service on your return to BWI is available by demand. For your added convenience, a courtesy phone is located in the baggage area. Call us once you have retrieved your baggage. We are located less than 1 mile from the Arundel Mills Mall and only 8 minutes from BWI Airport. Downtown Balitimore is approximately 15 minutes away, which includes Night Clubs, Fine dining, the Aquarium and the Inner Harbor. The Parkstone Grille restaurant and bar offers on site dining. Our clean and newly renovated rooms offer lavish duvet bedding, Sealy Serta Mattresses and pillows and new furniture at a reasonable price. We offer quality and service for all our guests and have an excellent track record of repeat business. Rate listed is for two people, additional guests, including children, will incur an additional $10.00 charge each. Every reservation is subject to a $3.00 service fee. Sorry, no pets allowed.
Stay in style at Aloft BWI Baltimore Washington International Airport hotel. This hotel caters to a lively lifestyle and offers energy boosting amenities. Facilities are spacious, modern, and vibrant, and they leave their guests feeling recharged and well rested. This dynamic hotel features a recharge gym, an indoor swimming pool, a spacious lounge, a pet program, camp Aloft for kids, and internet access throughout the facilities. The hotel is also environmentally friendly, kid friendly, pet friendly, and smoke- free. Moreover, this travel friendly hotel also has touch and go check- in kiosks that guests can use to choose a hotel room and print out flight boarding passes. The hotel is conveniently located near the Baltimore Washington International Airport. It is also located next to the BWI business district, the M&T Bank Stadium, Orioles Park, and the cultural attraction of downtown which makes it a great place to explore what the city has to offer. Guests can take advantage of the free shuttles service and free parking which make getting to the airport easier. The Aloft rooms offer a bright, airy environment with nine-foot ceilings and extra-large windows. Guests can choose from different room type options, a king or double queen room featuring the signature bed, and enjoy oversized walk-in showers with Aloft amenities by Bliss® Spa. Each room is an all-in-one high-tech office and entertainment center, with free WiFi and plug & play, our one-stop connectivity station that recharges your gadgets and links to the 42" LCD TV for optimal sound and viewing. Another reason for travelers to stop at this hotel is that it offers delicious food and drinks at its restaurant and lounge. The w xyz bar offers a buzzing atmosphere, a wide selection of snacks, and great drinks. The re: fuel restaurant offers a wide selection of dishes that guests can combine to create their own unique meals.