What Can You Save with AirportParkingReservations.com?
Save Money

Save up to 70% off on our site compared to the cost of on-airport parking.

Save Time

It's easy to compare parking at all major airports.
Booking a reservation is quick & simple!

Save Stress

Guarantee your parking spot by booking in advance. Can't make it? Cancellations are free.
Our Customers Favorite YUL Parking Lots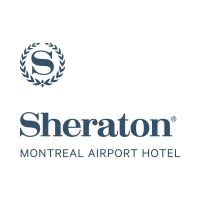 Sheraton Montreal Airport Hotel
Excellent (165 Reviews)
Highly Rated Lot
Review on Sep 28, 2017
"We would recommend this parking to anyone traveling out of Montreal airport!"
If you are due to fly out of Montreal and are looking for cheap Montreal Airport parking, then you can benefit from our off airport parking for YUL.

We work with an experienced lot operator to offer you great prices that are more than comparable with Montreal Airport parking rates. It's quick and easy to view details and offers through our website, where you can also reserve your space in less than 2 minutes.

Our fully vetted vendor also offers a free shuttle bus to take you to the airport, helping to take the stress out of your journey.

All of this adds up to make YUL Airport off site parking a great solution for everyone looking for Montreal Airport parking.
Parking Reservations - Today's Key Info for YUL
Number of Lots:
8 Parking Lots
Best Rated:
EconoLodge Aéroport
Most Booked:
EconoLodge Aéroport
Closest to Airport:
Comfort Inn Aéroport Dorval
View All The Best & Cheapest YUL Parking Options…
Montreal Pierre Elliot Trudeau International Airport Hotels With Parking Packages
Comfort Inn Aéroport Dorval
Good (10 Reviews)
Long Drive? Early flight? This package is perfect for you! |
Package Deal: Hotel Stay with Airport Parking Included
With the quality accommodations now available at the Comfort Inn Dorval Airport, there's never been a better time to visit Montreal! With our free shuttle service from Pierre Elliott Trudeau International Airport, you'll be spirited directly to your beautiful new room, available with Two Double Beds or One Queen Sized Bed with extra Sofa-Bed, your choice. All the beds we offer at Comfort Inn Airport come with the finest linen and comforters to provide the most comfortable, cozy nights possible to rejuvenate you for exciting days in Downtown Montreal, only 20 minutes from the hotel! You can power up with our free Continental Breakfast in the mornings, and use our free high-speed internet connection to explore the many opportunities available in Downtown Montreal, from historic sites and cultural attractions, to the fine cuisine and great nightlife. You can bring your pets as well; we are a pet-friendly hotel, perfect for those with seeing-eye dogs who've always wanted to explore Montreal! You'll love our clean, comfortable rooms and friendly service, and you can earn points from Aeroplan or Choice Club Plus with every stay. Comfort Inn Airport is a great option for all who wish to experience Montreal from convenient accommodations, and your satisfaction is guaranteed. Join us!
Comfort Inn Montreal Aeroport
Excellent (12 Reviews)
Long Drive? Early flight? This package is perfect for you! |
Package Deal: Hotel Stay with Airport Parking Included
The Comfort Inn Montreal Airport hotel is only 15 minutes from the Montreal Trudeau Airport. FREE Amenities include: Wi-Fi Internet, Shuttle Service, Breakfast, Newspaper, Coffee and Tea, Local Calls, Parking, Swimming Pool, and Business Center. Shuttle service is to and from the local Airport. Guest Rooms feature: TV, Coffee Maker, Hairdryer, Iron/Ironing Board, and Clock Radio. Refrigerator and microwave available on request. 100% Smoke - Free Property Pet Friendly Policy