What Can You Save with AirportParkingReservations.com?
Save Money

Save up to 70% off on our site compared to the cost of on-airport parking.

Save Time

It's easy to compare parking at all major airports.
Booking a reservation is quick & simple!

Save Stress

Guarantee your parking spot by booking in advance. Can't make it? Cancellations are free.
Our Customers Favorite SLC Parking Lots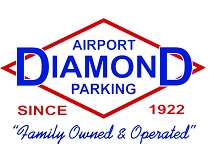 Due to fly out of Salt Lake City and looking for cheap parking near SLC Airport?

We work with experienced lot operators to offer you the very best in off airport parking for Salt Lake City. You can benefit from our easy to operate online service, where you can view the details of different lot operators, read reviews and compare our competitive Salt Lake Airport parking rates.

All our vendors provide a free shuttle bus to take you to the airport and, whether you're looking for long or short term parking, you can reserve your space through our website in less than 2 minutes.

Visit our individual lot operator pages for more information on Salt Lake City off site parking options.
View All The Best & Cheapest SLC Parking Options…
Salt Lake City International Airport Hotels With Parking Packages
Comfort Inn & Suites Salt Lake City hotel is located just a few miles from the Salt Lake International Airport. Close to the downtown area, the hotel offers a great location and plenty of vitality for patrons to enjoy. The hotel is surrounded by a wide variety of restaurants that offer some fantastic cuisine. You are sure to find a meal that suits even the most particular taste buds. There is a live theater within close proximity to the hotel and a large screen movie complex sits right next door. If that's not enough, there are four major ski resorts within an hour. If you're an active person who loves a night out on the town, come set your bags down and enjoy the wonderful hospitality of Salt Lake City. If your a person who stays in and enjoys the rest, let the Comfort Inn and Suites staff take care of you.