What Can You Save with AirportParkingReservations.com?
Save Money

Save up to 70% off on our site compared to the cost of on-airport parking.

Save Time

It's easy to compare parking at all major airports.
Booking a reservation is quick & simple!

Save Stress

Guarantee your parking spot by booking in advance. Can't make it? Cancellations are free.
Our Customers Favorite PHX Parking Lots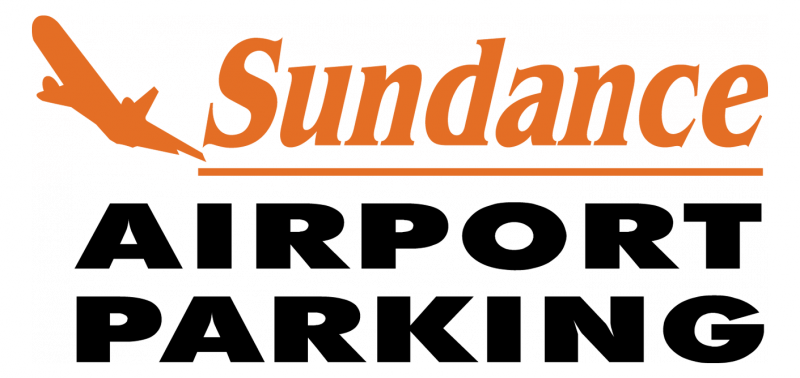 Sundance Airport Parking
Great (684 Reviews)
Highly Rated Lot
Review on Aug 23, 2017
"Shuttle service was good and driver was friendly and helpful. I would definitely use Sundance again..." Read More "Shuttle service was good and driver was friendly and helpful. I would definitely use Sundance again." Read Less

PreFlight Airport Parking
Excellent (730 Reviews)
Highly Rated Lot
Review on Aug 22, 2017
"I eill use this EVERY TIME. Book online for best rate. 24/7 availability. EZ to catch shuttle and..." Read More "I eill use this EVERY TIME. Book online for best rate. 24/7 availability. EZ to catch shuttle and friendly staff. Don't fight airport traffic or depend on friends. Control your trip w your vehicle in a safe location. Getting out is a breeze---AWAY from airport traffic! Cant say enuf good things." Read Less
Looking for competitive Sky Harbor parking rates and a top, professional service to go with it?

Check out our excellent lot operators, all of whom offer Phoenix Airport off site parking. You can reserve a space through our website in less than 2 minutes and even prepay for the service, meaning that when you turn up to park on the day, you'll be safe in the knowledge that all the business has already been taken care of.

If you're after cheap parking near Sky Harbor airport, check out our lot operator pages for rates, distances to the airport and reviews. We're sure that our range of off airport parking for Phoenix will be able to meet your needs.
View All The Best & Cheapest PHX Parking Options…
Phoenix Sky Harbor International Airport Hotels With Parking Packages
Holiday Inn & Suites is located just 1.5 miles from the Phoenix Sky Harbor Airport. This newly-constructed, full-service hotel offers 114 spacious rooms, including 24 suites, and 24-hour airport shuttle service by courteous and helpful drivers. Whether heading to Phoenix for business or pleasure, Holiday Inn & Suites and our friendly staff offer a wide range of amenities. Relax by our pool or enjoy the whirlpool, get in your workout at our fitness center, savor a delicious meal at our restaurant, and meet new friends in our lounge/bar. Business travelers will appreciate the fully equipped business center and flexible meeting rooms as well. The double-paned windows in each of our beautifully designed rooms provide that little extra sound buffer for when you?re ready to turn in for the night. So plan your escape to Phoenix today, and stay at your home-away-from home at the Holiday Inn & Suites.
Experience the Phoenix area from the comfort of Hotel Tempe/Phoenix Airport Inn Suites with a convenient location just off I-10 and US-60. The spacious rooms are adjacent to Arizona Mills Mall, the largest shopping center in the state, and its IMAX theater. The hotel is also near Arizona State University, Downtown Tempe's Mill Avenue, Phoenix Sky Harbor International Airport, golf courses, casinos, and hiking trails. Hotel Tempe is within walking distance of several local restaurants. Hotel Tempe offers an abundance of complimentary amenities like Starbucks Coffee, WiFi, and a daily Hot & Healthy Arizona Breakfast Buffet with homemade Belgian Waffles. Recreational options include a heated pool and spa, lighted tennis courts, a basketball activities area, and the on-site fitness center. Hotel Tempe also features play space for children, a putting green, laundry, dry cleaning service, and a gift shop. There is a nightly Social Hour in PJ's Sports Bar and Grill and a Manager's Barbeque each month. Guests visiting the Phoenix area for business enjoy local phone calls, daily Wall Street Journal delivery, and access to the business center free of charge. Hotel Tempe features a heated pool & spa, 2 lighted tennis courts, complimentary business center with high speed internet & printers, basketball activities area; laundry facilities, dry cleaning service, kids play area, putting green, gift shop, and on-site fitness center. Guests also have all they need to end the day relaxed and have a good night's sleep. All Suites include our popular Cloud 9 Pillowtop bedding collection, cable TV with HBO, dataports, and telephones. The Hotel Tempe's rooms have refrigerators, microwaves, coffeemakers and complimentary coffee, tea and bottled water, hairdryers, irons and ironing boards, and kitchenette. Select suites have 40? LCD Flat Screen TVs and above- or in-ground Jacuzzis for the perfect getaway. These luxurious suites feature full kitchens, wet-bars, sleeper sofas, work desks, separate living rooms, two bathrooms, and wheelchair accessibility. The hotel's check in time is 3:00 PM. Guests should check out by noon and feel free to use Hotel Tempe's complimentary shuttle to and from Phoenix Sky Harbor International airport between 6:00 AM and 10:00 PM. Enjoy your stay!