What Can You Save with AirportParkingReservations.com?
Save Money

Save up to 70% off on our site compared to the cost of on-airport parking.

Save Time

It's easy to compare parking at all major airports.
Booking a reservation is quick & simple!

Save Stress

Guarantee your parking spot by booking in advance. Can't make it? Cancellations are free.
Our Customers Favorite OAK Parking Lots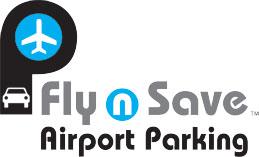 Fly N Save
Great (1043 Reviews)
Highly Rated Lot
Review on Jul 2, 2017
"Will continue to use this facility"
Airpark Oakland Airport Parking
Excellent (1035 Reviews)
Highly Rated Lot
Review on Jul 2, 2017
"Lot was VERY easy to find and couldn't be more convenient. When we pulled in, it indicated that it ..." Read More "Lot was VERY easy to find and couldn't be more convenient. When we pulled in, it indicated that it was full but they honored my reservation. The only unexpected thing was that we ended up having to valet the car since all the spots were full, but as it turned out, that was great because they had the car pulled up and ready to go when I returned. The shuttle wait time when we departed was ZERO. It pulled up as soon as we got out of our car and after loading a few extra passengers at the entrance, we were on our way. Similarly on our return (which was well after midnight), the shuttle arrived within 5 minutes of calling them. This was a GREAT service at an amazing price. I would highly recommend them and will use them again." Read Less
When you're due to fly, the last thing you want to be worried about is your car. Now you don't have to be with our great service in off airport parking from OAK. If you're flying out of Oakland, there are many benefits to be had from our service.

We work with experienced lot operators to give you a professional, friendly service and good prices that more than rival other cheap Oakland Airport parking and are highly competitive against Oakland Airport parking rates. Our lot operators offer you a free shuttle bus to take you to the airport and you can reserve your space in less than 2 minutes through our website.

View the individual lot operator pages now for further details and more information about our OAK Airport off site parking offers.
View All The Best & Cheapest OAK Parking Options…
Oakland International Airport Hotels With Parking Packages
La Quinta Inn Oakland Airport
Good (29 Reviews)
Long Drive? Early flight? This package is perfect for you! |
Package Deal: Hotel Stay with Airport Parking Included
Oakland Airport La Quinta Inn The La Quinta Inn has many features and will fit your needs while you are in the Oakland airport area. It is located just off of I-888 and will be reachable from the northbound or southbound lanes, and is two miles from the airport. It is close to both local attractions (golfing, shopping, Treasure Island Navy Base, and the Fisherman?s Wharf) as well as plenty of animates actually at the inn which includes 152 rooms held in the 3-story hotel. It also has an indoor pool, and 24-hour passes to a nearby fitness center. Included in your stay is a complimentary continental breakfast buffet, DSL, in-room demand movies, and a TV in the rooms with cable. The phones have voicemail, two data ports, high-speed internet, as well as the convenience of connected rooms and cribs for rent for families traveling in the area. This in is also pet friendly, and welcomes all businessmen, families, and guests! These rooms are open, inviting, clean, and ready to serve your needs!