{{ heading }}
Cheap Miami MIA Airport Off Site Parking Options
Find the best prices & best value MIA Airport parking options here!
What Can You Save with AirportParkingReservations.com?
Save Money

Save up to 70% off on our site compared to the cost of on-airport parking.

Save Time

It's easy to compare parking at all major airports.
Booking a reservation is quick & simple!

Save Stress

Guarantee your parking spot by booking in advance. Can't make it? Cancellations are free.
Our Customers Favorite MIA Parking Lots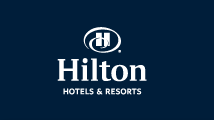 Hilton Miami Airport
Excellent (422 Reviews)
Highly Rated Lot
Review on Apr 11, 2017
"I am going to recommend it to my friends."
For competitive Miami Airport parking rates, check out our fantastic offers on off airport parking for Miami. Parking off site can often be much more cost effective no matter whether you're looking for long or short term parking.

All our lots are run by experienced lot operators. You can find out more information about them by visiting their individual pages, where you'll be able to easily find details about Miami Airport off site parking as well as reviews and distances from the airport.

With a free shuttle bus service to take you to the airport, you'll be sure of a fantastic, cheap MIA parking experience when booking with us through our website.
View All The Best & Cheapest MIA Parking Options…
Miami International Airport Hotels With Parking Packages
Quality Inn Miami Airport
Long Drive? Early flight? This package is perfect for you! |
Package Deal: Hotel Stay with Airport Parking Included
The Quality Inn Miami Airport is located in Doral-Miami to the west of the Miami International Airport (MIA). The Quality Inn has the best value in the region, and provides various amenities such as a swimming pool, laundry facilities and a gym for workouts. In addition, the Quality Inn provides a complimentary buffet hot breakfast to all its guests as well as a microwave, refrigerator and a broadband internet connection in each hotel room. The hotel offers transportation services to and from Miami International Airport between 6 am and 12 am every day (on call upon arrival to airport), guest must call hotel for pick-up and a one-way shuttle service to the MIA Cruise Port for two passengers is included in the special Cruise Package.
Holiday Inn Express Miami Doral
Good (2 Reviews)
Long Drive? Early flight? This package is perfect for you! |
Package Deal: Hotel Stay with Airport Parking Included
Newly renovated and located six miles west of the Miami International Airport. The Holiday Inn Express Miami Doral is a great value for your stay in Miami. Conveniently located near the two largest malls in Miami (The International and Dolphin Mall) as well as many local restaurants, enjoy your stay with free shuttle service to the Miami International Aiport from 6AM to 11PM as well as Hot Breakfast, Internet Access, Business and Fitness Center and an outdoor pool.