{{ heading }}
Cheap Los Angeles LAX Airport Off Site Parking Options
Find the best prices & best value LAX Airport parking options here!
What Can You Save with AirportParkingReservations.com?
Save Money

Save up to 70% off on our site compared to the cost of on-airport parking.

Save Time

It's easy to compare parking at all major airports.
Booking a reservation is quick & simple!

Save Stress

Guarantee your parking spot by booking in advance. Can't make it? Cancellations are free.
Our Customers Favorite LAX Parking Lots
Airport Center Express
Great (3343 Reviews)
Highly Rated Lot
Review on Jun 3, 2017
"The Elevators are Now working! Yea. The shuttle people are nice. The Friendly and Professional shutt..." Read More "The Elevators are Now working! Yea. The shuttle people are nice. The Friendly and Professional shuttle lady that picks up at the airport in the evening (10:30) is terrific! Welcoming to L.A. Great attitude. We had her twice and look forward to seeing her again." Read Less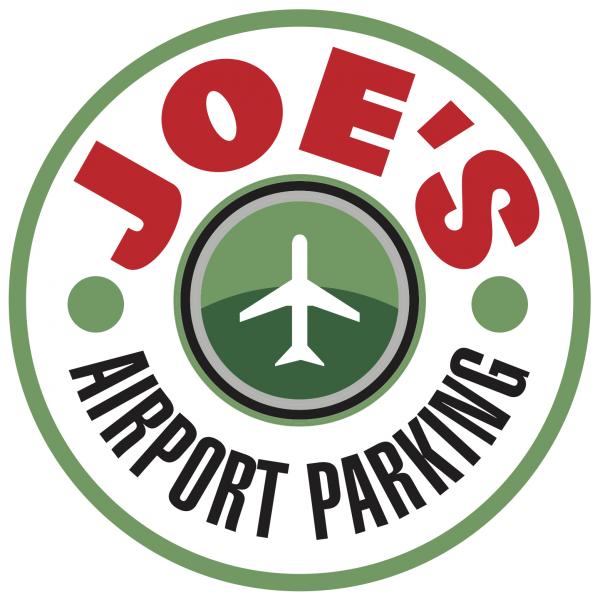 Joe's Airport Parking
Great (639 Reviews)
Highly Rated Lot
Review on Jun 4, 2017
"I was really nervous about flying out of LAX on the Friday before Memorial Day weekend. I found Joe..." Read More "I was really nervous about flying out of LAX on the Friday before Memorial Day weekend. I found Joe's to be a great service - although it was a little confusing at first when I dropped my car off, the staff was very helpful to get me on my way to the airport. Upon returning, I had no wait time at all, and we were on our way home in no time. I will be using Joe's again! :)" Read Less
We know that if you're due to fly somewhere, you don't want to be worrying about your car while you're away. This is why we've put together a great range of vendors to offer fantastic off airport parking for LAX.

Parking off site means you can often get a much better deal in terms of price, and when you consider that you can prepay for your space and reserve it through our website in less than 2 minutes, this is a great way of reducing your airport parking stress as well as the cost. You can view our individual lot operator pages for more information on LAX off site parking as well as compare the best LAX parking rates.

All our operators provide you with a free shuttle bus to the airport, giving you great peace of mind when you're traveling. No matter whether you're after long term parking or short term, you'll be able to find what you're looking for with us as we guarantee you a parking space.

For cheap LAX parking, we're sure to be able to meet your needs.
View All The Best & Cheapest LAX Parking Options…
Los Angeles International Airport Hotels With Parking Packages
La Quinta Inn & Suites LAX
Good (135 Reviews)
Long Drive? Early flight? This package is perfect for you! |
Package Deal: Hotel Stay with Airport Parking Included
La Quinta Inn & Suites allows travelers to regain their strength before going on other adventures. Guests can use the hotel's all day shuttle services without making reservations, and guest can park their car on hotel property. This hotel is situated less than one mile from the Los Angeles International Airport, and it's close to some of California's favorite beaches such as Redondo Beach, Venice Beach, and Manhattan Beach. Other popular locations near La Quinta Inn & Suites include Beverly Hills and the Hollywood area. La Quinta Inn & Suites provides many convenient electronic features in the guest rooms. Each room includes a Samsung flat panel TV with plug and play TV features. There are also premium cable channels, high speed internet access, Dataport phones, and voicemail. Other room features include an alarm clock, a pillow- top mattress, an ironing board, and a coffee maker. The hotel also provides high speed internet access on its grounds and banquet facilities. Guests can stay at this hotel with their pets. Guests can also catch some sun at the sundeck or outdoor pool area, and keep themselves in shape by attending the fitness center. There are also many options for food at La Quinta Inn & Suites including Free Bright Side Breakfast, Bright Side Market, a lounge/ bar, and a restaurant onsite.
All suite hotel with complimentary cooked-to-order breakfast and evening Manager's Reception included. Located in the community of El Segundo, the comfortable Embassy Suites Los Angeles – International Airport/South hotel is less than 2 miles from LAX. Discover some of the area's best beaches and most popular attractions from our full-service hotel. Within easy reach of the headquarters of several Fortune 500 companies, the Port of LA and LA Air Force Base, this Los Angeles, CA all-suite hotel offers flexibility and value whether you are staying for a few nights or a few weeks. Remain productive during your stay thanks to the 24-hour BusinessLink™ business center and high-speed internet access. Your two-room suite gives you the space to work or relax, while the microwave and refrigerator allow you to prepare delicious snacks from the comfort of your suite. Work out in the fully equipped Embassy Suites Fitness Center or swim laps in the indoor pool. Start your day in style with a free cooked-to-order breakfast, then unwind with drinks and snacks in the evening at the complimentary Manager's Reception*. The hotel's 1440 bistro & bar takes a contemporary and sophisticated approach to classic American cuisine. *Service of alcohol subject to state and local laws. Must be of legal drinking age. Highlights •Los Angeles Airport hotel with complimentary transportation to LAX (call for details) •Spacious two-room, all-suite accommodations with a microwave and refrigerator •Indoor swimming pool and fully equipped fitness center •Free cooked-to-order breakfast and complimentary Evening Manager's Reception* Embassy Suites LAX/South welcomes animals up to 35lbs for a $35 nightly fee.