{{ heading }}
Cheap New York John F. Kennedy JFK Airport Off Site Parking Options
Find the best prices & best value JFK Airport parking options here!
What Can You Save with AirportParkingReservations.com?
Save Money

Save up to 70% off on our site compared to the cost of on-airport parking.

Save Time

It's easy to compare parking at all major airports.
Booking a reservation is quick & simple!

Save Stress

Guarantee your parking spot by booking in advance. Can't make it? Cancellations are free.
Our Customers Favorite JFK Parking Lots
i Park JFK
Excellent (185 Reviews)
Highly Rated Lot
Review on Jun 4, 2017
"Staff was friendly and helpful. ..both drivers were great ty so much"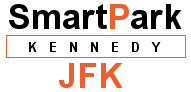 SmartPark JFK
Excellent (1047 Reviews)
Highly Rated Lot
Review on Jun 3, 2017
"I always use SmartPark."
If you're planning to fly out of JFK and are wondering where to park your car while you're away, then consider taking advantage of our highly competitive JFK parking rates and make use of our off site parking for JFK. Our aim is to give you a professional, courteous service and you can be sure that you will experience the highest standards of customer care if you go through one of our experienced lot operators.

We work with a range of vendors to provide the very best in off airport parking at JFK, so you can be sure we'll meet your needs whether you're looking for long or short term parking, self-service or valet parking. We'll even lay on a free shuttle bus to get you to the airport so the only thing you have to worry about is your flight.

JFK off site parking can be much better value for money than regular airport car parking, so if you're after great standards and cheap JFK parking, look no further. Visit our individual lot operator pages to compare rates, services and reviews, as well as to reserve your parking space in less than 2 minutes.
View All The Best & Cheapest JFK Parking Options…
JFK International Airport Hotels With Parking Packages
This brand new hotel is a great location for shopping and dining with many options walking distance form hotel. Located 5 min driving to LIRR and 30 min to Manhattan. A full service restaurant is on property, and room service available from 6am to 11pm. Travelers will enjoy the connivence of the hotel's airport shuttle to and from JFK - Airport. During your stay, enjoy free WiFi, 800 sq ft of meeting space, business center, 24 hour fitness center, and of course comfortable rooms for a great night's sleep. See what makes Holiday Inn Jamaica Queens JFK-Airport the perfect choice of stay when traveling out of JFK by making your reservation today!
Best Western JFK
Good (6 Reviews)
Long Drive? Early flight? This package is perfect for you! |
Package Deal: Hotel Stay with Airport Parking Included
Located just a few minutes away from John F. Kennedy Airport (JFK), the Best Western JFK is a great choice for visitors looking to explore the NY area. The hotel offers complimentary breakfast that is served from 6am-9am to help get your morning and day started off right as well as free high-speed internet throughout the complex. Guests also have access to the computer station to take care of business as well as squeeze in exercise at the 24 hour fitness center. Moreover, there is an ATM/banking as well as a TV in the lobby for guests at their convenience.