What Can You Save with AirportParkingReservations.com?
Save Money

Save up to 70% off on our site compared to the cost of on-airport parking.

Save Time

It's easy to compare parking at all major airports.
Booking a reservation is quick & simple!

Save Stress

Guarantee your parking spot by booking in advance. Can't make it? Cancellations are free.
Our Customers Favorite DTW Parking Lots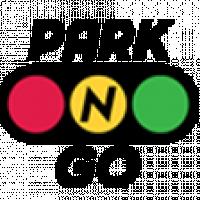 Park-N-Go
Excellent (6092 Reviews)
Highly Rated Lot
Review on Apr 22, 2018
"This was ,My best experience with airport parking!!!"
Valet Connections
Great (3454 Reviews)
Highly Rated Lot
Review on Apr 15, 2018
"I always use Valet. Easy to get to. Quick service to the airport. Bonus you can get a wash, detail o..." Read More "I always use Valet. Easy to get to. Quick service to the airport. Bonus you can get a wash, detail or service work will gone. They do a great job." Read Less
If you're looking for competitive DTW parking rates, then we can help you out. Our website lets you compare prices and save money fast - you could have your parking space for Detroit airport sorted out and reserved within two minutes.

We offer a range of off airport parking serving Detroit airport, all of which is run by experienced lot operators who will ensure the service you receive is professional and friendly, giving you peace of mind whether you're looking for long term or short term parking. The lot operator will also give you a free shuttle to the airport so you don't have to worry about anything.

We have an extensive range of DTW off site parking on offer, so visit our lot operator pages for more information on the specific services available as well as distances to the airport. You can even see the prices at a glance, making it really easy for you to find cheap off site parking close to Detroit Metro Airport. For hotels near DTW visit ParkSleepFly.com
Parking Reservations - Today's Key Info for DTW
Number of Lots:
13 Parking Lots
Best Rated:
Park-N-Go
Most Booked:
Park-N-Go
Closest to Airport:
US Park
View All The Best & Cheapest DTW Parking Options…
Wayne County Detroit Metropolitan Airport Hotels With Parking Packages
Days Inn & Suites, Detroit Metro Airport Hotel Full Service Restaurant and Bar onsite, offering great food and full bar! Days Inn & Suites is conveniently located just outside the Detroit Metro Airport. If you are here for either business or pleasure, our staff will provide you with unrivaled service, making sure that all of your needs are met and you are fully satisfied with your stay! The conveniences offered at our property will make your business or pleasure travel much more comfortable. Our Days Inn & Suites offers many complimentary amenities such as wireless internet, a business center in our lobby, continental breakfast, coffee in all of the rooms, and an airport shuttle! We also have low cost on-site laundry, and a collection of necessities for sale at the front desk (such as laundry soap, umbrellas, diapers, etc) Service dogs are also welcomed in designated rooms for an additional fee. Days Inn & Suites utilizes the "Valet Connection" airport shuttles which run 24 hours a day. We also have a daily shuttle service to the airport running every half hour, and an on demand shuttle service from the Detroit Metro Airport to the hotel. With booking a reservation through ParkSleepFly, your vehicle will be valeted to a gated and secure facility (The Valet Connections lot) that is just around the corner from our hotel. Your vehicle will then be returned the day that your flight arrives back at Detroit Metro Airport, cutting out any extra stress and hassle of having to move the vehicle yourself and catch multiple shuttles to the airport! "Wings Bar & Grill" is our fabulous on-site restaurant, offering a full lunch and dinner menu with daily homemade specials. The variety of our menu ensures that there is something available for everyone! By participating in our Park, Sleep, and Fly package, you will also receive 10% off of your Wings Bar & Grill order! We look forward to accommodating your needs at the Detroit Metro Airport. Our staff will make sure to go above and beyond for you and your travel companions, ensuring that your departure, parking, and return will go as smoothly as possible!
The lovely Baymont Inns & Suites is a top quality hotel with outstanding luxury, comfort and easy proximity to parking and airport in the Detroit area. It also stands out as extremely affordable for all its amenities and complimentary services. Our amenities include special complimentary breakfast served daily from 5:30am to 9:30am, a completely smoke-free hotel, free and unlimited local phone calls, and to accommodate business needs there is free high speed internet. Also, each room has a full coffee service, and a daily complimentary USA Today Newspaper. A specialty feature is our pillow top mattress which makes for extremely comfortable beds. The Baymont Inns & Suites is in very close proximity to the Detroit airport with Park Sleep and Fly packages tailored to suit our guests. The rates are for Double/Double or King rooms which offer the best in comfort and choice for our honored guests.