What Can You Save with AirportParkingReservations.com?
Save Money

Save up to 70% off on our site compared to the cost of on-airport parking.

Save Time

It's easy to compare parking at all major airports.
Booking a reservation is quick & simple!

Save Stress

Guarantee your parking spot by booking in advance. Can't make it? Cancellations are free.
Our Customers Favorite CLT Parking Lots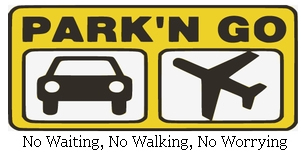 Park 'N Go
Excellent (3228 Reviews)
Highly Rated Lot
Review on Feb 14, 2018
"I love using this service. It is so convenient and everyone is so nice and helpful!"

Econo Lodge & Suites Charlotte Airport
Great (101 Reviews)
Highly Rated Lot
Review on Jan 28, 2018
"The desk attendant was warm and professional. Both shuttle drivers were pleasant and courteousl. Iha..." Read More "The desk attendant was warm and professional. Both shuttle drivers were pleasant and courteousl. Ihave used this lot before and was very pleased with the service. I highly recommend the Econolodge parking experience and plan to stay with them for my future flights out of Charlotte." Read Less
If you're looking for cheap parking near Charlotte Douglas airport, then look no further.

With over 15 years' experience and over 3 million bookings completed in that time, we are ideally placed to give you an exemplary, professional service that gives you peace of mind and security. We offer off site parking close to Charlotte Douglas airport as well as a guaranteed space and a free transfer to the airport.

With our cheap parking near Charlotte Douglas airport, run by experienced lot operators, you can have the peace of mind that comes with great customer service as well as a great deal on price. You can reserve your space quickly through our website and find out more about our lot operators through the pages below.

Here you can find more information on rates, distances from the airport, reviews and more. We're sure that we can meet all your needs for off airport parking near Charlotte Douglas.
Parking Reservations - Today's Key Info for CLT
Number of Lots:
15 Parking Lots
Best Rated:
Park 'N Go
Most Booked:
Park 'N Go
Closest to Airport:
Courtyard Charlotte Airport North
View All The Best & Cheapest CLT Parking Options…
Charlotte Douglas International Airport Hotels With Parking Packages
The Econo Lodge Inn & Suites is a prime choice for families and business travelers. The hotel offers convenient airport shuttle services to and from CLT. There is a standard of service at all hotels that will assure the guest of quality service and lodging. The hotels are conveniently located throughout the U.S. in major cities as well as along the major highways. Their website is easy to use to look for and book your stay. Most locations offer free continental breakfast, WiFi for internet service and premium movie channels. When choosing a hotel you want to have safe and pleasant accommodations. Econo Lodge & Suites is a good choice. They are known for their courteous staff and management. You get many of the perks of more expensive hotels at a fraction of the cost.
Located 7 miles from the Charlotte Douglas International Airport , this hotel provides a free transfer service and has an outdoor pool. Guests will enjoy complimentary Wi-Fi and having access to the "long-standing" O'Haras Lounge which is on site. Cable TV is included in all rooms at the Ramada Plaza Hotel and Conference Center Charlotte. Every room features red carpeting or green tea color scheme. A fitness centre is available on site and guests will also have access to a business center at this Charlotte hotel. Meeting and banquet facilities are available as well as a guest laundry facility. The Charlotte Ramada Plaza Hotel and Conference Center has an on-site restaurant where guests will be able to enjoy live entertainment on select nights.The Atrium Resturant will be serving breakfast available every morning. This hotel is conveniently located off Interstate 77 and Central Charlotte is 10 minutes' drive away. There are several dining options within 1 mile of the hotel."