{{ heading }}
Cheap Charlotte CLT Airport Off Site Parking Options
Find the best prices & best value CLT Airport parking options here!
What Can You Save with AirportParkingReservations.com?
Save Money

Save up to 70% off on our site compared to the cost of on-airport parking.

Save Time

It's easy to compare parking at all major airports.
Booking a reservation is quick & simple!

Save Stress

Guarantee your parking spot by booking in advance. Can't make it? Cancellations are free.
Our Customers Favorite CLT Parking Lots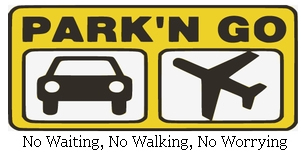 Park 'N Go
Excellent (2052 Reviews)
Highly Rated Lot
Review on Apr 11, 2017
"This is the "go to" place when traveling!!"

Econo Lodge & Suites Charlotte Airport
Good (71 Reviews)
Great Value
Review on Apr 5, 2017
"We did wait a bit for the van to get us to the terminal since they run every 30 min. Pick up when we..." Read More "We did wait a bit for the van to get us to the terminal since they run every 30 min. Pick up when we returned only took 5 min. Courteous and helpful drivers each way." Read Less
If you're looking for cheap parking near Charlotte Douglas airport, then look no further.

With over 15 years' experience and over 3 million bookings completed in that time, we are ideally placed to give you an exemplary, professional service that gives you peace of mind and security. We offer off site parking close to Charlotte Douglas airport as well as a guaranteed space and a free transfer to the airport.

With our cheap parking near Charlotte Douglas airport, run by experienced lot operators, you can have the peace of mind that comes with great customer service as well as a great deal on price. You can reserve your space quickly through our website and find out more about our lot operators through the pages below.

Here you can find more information on rates, distances from the airport, reviews and more. We're sure that we can meet all your needs for off airport parking near Charlotte Douglas.
View All The Best & Cheapest CLT Parking Options…
Charlotte Douglas International Airport Hotels With Parking Packages
Clarion Hotel & Conference Center
Good (26 Reviews)
Long Drive? Early flight? This package is perfect for you! |
Package Deal: Hotel Stay with Airport Parking Included
Boasting southern hospitality at its finest, the Clarion Hotel Airport is the perfect destination for any traveler flying out of Charlotte Douglas International Airport. Nearby destinations include Aviation Museum, Billy Graham Library, Carolina Panthers Stadium, and Paramount Carowinds Theme Park Guest rooms feature an alarm clock, iron and ironing board, flat-screen television with cable, desk, coffee maker, microwave and hair dryer. Hotel amenities include fitness center, business center, 3 meeting rooms, totaling more than 17,000 square feet of meeting space, seasonal outdoor pool, and hotel restaurant O'Hara's Restaurant and Dance Club. This non-smoking hotel also provides guest with a complimentary newspaper and free high speed internet. Pets are welcome for a small fee. Whether traveling on business or pleasure, the Clarion Hotel has everything to make your stay in Charlotte a memorable one.
Quality Inn & Suites Airport
Good (20 Reviews)
Long Drive? Early flight? This package is perfect for you! |
Package Deal: Hotel Stay with Airport Parking Included
Just near Charlotte Douglas Int'l Airport as well as downtown Charlotte, you can find the most competitive discount rate hotel in the area, The Quality Hotel. There are many restaurants to enjoy within only a mile of our hotel. The Quality Inn & Suites is where you want to stay regardless of whether you are on a business trip or just need to get away. The Quality Inn is the perfect place at the perfect price to enjoy the beautiful Queen City. With nearby shopping mall, dining, and entertainment, as well as the airport and downtown, Quality Inn puts you in the center of the action. Quality inn offers the following free with your stay: 1: Free airport shuttle offered at all times of the day. 2: Free deluxe hot breakfast. 3: Free high speed Internet as well as 50 channels of premium cable including 5 showtimes. 4: Free local and long distance phone calls. 5: Swimming pool. 6: Guest laundry. 7: Business center. 8: ATM. In addition to these luxeries each room offers a microwave, refrigerator, hair dryers, iron & board, a safe, and a coffee maker. Quality Inn is located just across from Cracker Barrel Restaurant. Pet Fee at Quality Inn is $20USD per pet.