{{ heading }}
Cheap Cleveland CLE Airport Off Site Parking Options
Find the best prices & best value CLE Airport parking options here!
What Can You Save with AirportParkingReservations.com?
Save Money

Save up to 70% off on our site compared to the cost of on-airport parking.

Save Time

It's easy to compare parking at all major airports.
Booking a reservation is quick & simple!

Save Stress

Guarantee your parking spot by booking in advance. Can't make it? Cancellations are free.
Our Customers Favorite CLE Parking Lots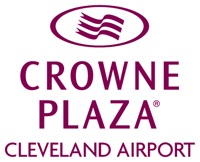 Airport Express Parking
Excellent (139 Reviews)
Highly Rated Lot
Review on Dec 25, 2016
"Parked at 4am and greeted promptly and with smiles, then picked up at 1130pm xmas eve promptly again..." Read More "Parked at 4am and greeted promptly and with smiles, then picked up at 1130pm xmas eve promptly again with friendly smiles. Great service fair price will def call again. " Read Less
If you are flying out of Cleveland airport and are looking for a great parking solution, then check out our off airport parking lots.

Run by our experienced lot operators, not only can we offer you off site parking for Cleveland airport but also really competitive prices that we're sure will appeal to you.

You can also take advantage of our great customer service, including a free transfer to the airport so you can just sit back and concentrate on your flight. You can even reserve your preferred space for the next time you travel. It's all done quickly and easily through our website.

If you'd like more information on our cheap, off airport parking near Cleveland airport, check out our lot operator pages below for details, distances and reviews.
View All The Best & Cheapest CLE Parking Options…
Cleveland Hopkins International Airport Hotels With Parking Packages
Americas Best Value Inn-Cleveland Airport is located in close proximity to all the luxuries and entertainment a person would need. Located at Brook Park Road off I-480 Exit 12. We are located only minutes from great restaurants, shopping malls, movie theaters, and various means of entertainment (i.e. Gund Arena and Rock and Roll Hall of Fame and Browns Stadium). The design is super modern including 5 stories of fantastic looking guestrooms. Of course, the guestrooms accommodate all of your family's needs, and the beds are ridiculously fresh. Every morning breakfast is served in the Lobby, where you can find hot coffee and food to kick start your day. Our hotel also offers a glorious dining room and lounge that includes a bar and grill, 2 comfortable meeting facilities, guest laundry service, free airport transportation, fitness gym, arcade room and there is a vast parking lot.
Days Inn Cleveland Airport South
Great (54 Reviews)
Long Drive? Early flight? This package is perfect for you! |
Package Deal: Hotel Stay with Airport Parking Included
The Days Inn is close to the I-71 freeway Exit 235. The Cleveland Hopkins International Airport is only 3 miles away with a complimentary shuttle service to the airport. And the hotel is within 12 miles of all the attractions in Downtown Cleveland. If you are in the mood for great dining, there are many restaurants with excellent food just a hop and a skip from the hotel. If you are interested in the nearby fairgrounds, the Cuyahoga County Fairgrounds are less than a mile away. In the morning, there are complimentary continental breakfasts available at the hotel between the hours of 6am and 10am. There is also high speed wireless internet available in the lobby. The entire hotel has been renovated as of 2004 so that it is even better equipped to serve you. This includes micro fridges added to Ramada Business Class rooms. There is an outdoor pool available during the appropriate seasons. There is also a laundry facility open to guests. Every room is stocked with: an ironing board and iron, a hair dryer, HBO and a 25 inch TV, AM/FM radios that double as alarm clocks, a coffee maker, telephones, and voicemail services. Every guest has access to free USA Today magazines. For guests who wish to bring pets with them there is an additional $10 fee per night for every pet that you bring.