{{ heading }}
Cheap Boston BOS Airport Off Site Parking Options
Find the best prices & best value BOS Airport parking options here!
What Can You Save with AirportParkingReservations.com?
Save Money

Save up to 70% off on our site compared to the cost of on-airport parking.

Save Time

It's easy to compare parking at all major airports.
Booking a reservation is quick & simple!

Save Stress

Guarantee your parking spot by booking in advance. Can't make it? Cancellations are free.
Our Customers Favorite BOS Parking Lots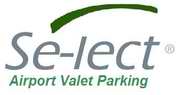 Select Airport Valet Parking
Good (665 Reviews)
Great Value
Review on Jan 8, 2017
"We got back in the middle of a snow storm and when we got back to the lot our car was waiting, warme..." Read More "We got back in the middle of a snow storm and when we got back to the lot our car was waiting, warmed up, and they even cleared off the snow! " Read Less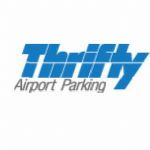 Thrifty Airport Parking
Great (242 Reviews)
Highly Rated Lot
Review on Dec 25, 2016
"Been using Thrifty for years. Very efficient handling at drop off and pick up."
Whether you're flying for business or pleasure, you don't want to be worrying about your car while you're away. We work with a great lot operator who runs off site airport parking close to Logan airport.

You can benefit from having a prepaid, guaranteed space, meaning the only thing you need to focus on is getting to your plane on time. We can even help to make that a little easier for you, by laying on free transfers to the airport so you can just sit back and relax.

What's more, our lot operator is extremely competitive, offering cheap airport parking in Boston as well as an exemplary, professional service. Visit the pages below for more information on parking rates, reviews and more.
View All The Best & Cheapest BOS Parking Options…
Boston Logan International Airport Hotels With Parking Packages
Convenient located only 5 miles from the Logan International Airport, the Four Points by Sheraton Boston Logan Airport generously offers airport shuttle transportation 24 hours a day, seven days a week. The shuttle also takes guests to public transportation sites so that guests may easily traverse the entire city and see all the sights! The Four Points by Sheraton Boston Logan Airport Hotel is not only close to the airport, but is also only 6 miles away from the great tourist attractions of Boston, which includes the great universities, awesome hospitals, glorious convention centers, and incredible sports arenas. Salem, Plymouth, and Cape Cod are close by for guests to experience, as well as the beautiful states of New Hampshire and Maine. The Four Points by Sheraton Boston Logan Airport Hotel offers exceptional amenities, which include fresh bottled water and free high-speed wireless internet access. The hotel also offers Hotel Park Sleep and Fly packages which gives guests the option of experience a great value along with a great hotel stay. Guests feel right at home in the beautiful, comfortable, and conveniently located Four Points by Sheraton Boston Logan Airport Hotel.
The South Boston Courtyard by Marriott Hotel, built in 2005, consists of 164 guest rooms including 3 suites and is located 4.5 miles south of Boston Logan International Airport, approximately a 10-15 minute drive. The Hotel offers shuttle service to and from Boston Logan International Airport for all guests for an additional fee. The shuttle also transfers to the nearest subway station, Andrew Square on the Red Line of the MBTA, so guests have easy access to other parts of the city. The shuttle service runs on a certain schedule. It departs from the hotel every half an hour from 6am - 10pm and every hour from 10pm - 6am. For all pick ups, guests have to call the hotel directly and a Guest Service Agent can assist further. The South Boston Courtyard by Marriott offers a whirlpool spa and an indoor pool, where one can relax after spending a long day. The hotel also offers wireless Internet service, the Market (available 24 hours) and is a pick up location for Beantown Trolley for the convenience of guests. The South Boston Courtyard by Marriott is a Green Hotel and is 100% smoke-free. The hotel has a NO PET policy.