{{ heading }}
Cheap Hartford BDL Airport Off Site Parking Options
Find the best prices & best value BDL Airport parking options here!
What Can You Save with AirportParkingReservations.com?
Save Money

Save up to 70% off on our site compared to the cost of on-airport parking.

Save Time

It's easy to compare parking at all major airports.
Booking a reservation is quick & simple!

Save Stress

Guarantee your parking spot by booking in advance. Can't make it? Cancellations are free.
Our Customers Favorite BDL Parking Lots
Executive Valet Parking
Excellent (1284 Reviews)
Highly Rated Lot
Review on Dec 27, 2016
"I did not see any lot attendants. however the drivers get kudos."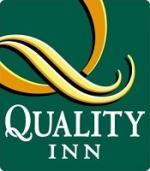 Quality Inn
Great (6 Reviews)
Highly Rated Lot
Review on Oct 24, 2016
"I use the Quality Inn as my parking spot and registering with them is a breeze. If timed properly m..." Read More "I use the Quality Inn as my parking spot and registering with them is a breeze. If timed properly my ride arrives within 5 minutes. I have used this service for the past 3 years for weekend trips to Florida and have had Rick T. as the driver on all 3 morning rides and one evening ride. He has a phenomenal personality, funny and quick with a joke, he always smiles and has nice things to say. My daughter and I enjoy having him as our driver. " Read Less
If you are looking for a quick and easy way to compare cheap BDL parking, you've come to the right place.

We offer a fantastic range of off airport parking for Bradley airport, all run by experienced lot operators who can guarantee you a professional, friendly service. You can use our website to view competitive Bradley airport parking rates and compare your options for Bradley airport off site parking.

You could have your space reserved within 2 minutes, leaving you free to focus on your flight and have the peace of mind that comes from using an experienced, reliable provider for off airport parking.
View All The Best & Cheapest BDL Parking Options…
Bradley International Airport Hotels With Parking Packages
The beautiful Days Inn Windsor Locks at Bradley International Airport is located right in the heart of Connecticut's Heritage Valley, half way between Hartford, CT and Springfield, MA. Awarded the Days Inn Five Sunburst rating, we just may be the best value under the sun. Start your day with our deluxe continental breakfast, featuring hot Belgian waffles, an assortment of baked goods, fresh fruit, yogurt, and more. Guests can take advantage of our complimentary high-speed wireless internet, as well as free local phone calls. The hotel is convenient to a number of popular local attractions, including Six Flags New England, Basketball Hall of Fame, New England Air Museum and the Big E. Free shuttle service is provided to/from the airport, a mere one mile away. Or take advantage of our Park, Stay & Fly Packages, which provide a cost-saving alternative to expensive airport parking. Business travelers can book our Bradley or Clipper Room for your next function. A number of corporations and business parks are located close to the hotel, including Hamilton Sundstrand, American Honda, HP Hood, Ahlstrom Dexter, PPG and Bloomy Controls. Come experience genuine New England hospitality and exemplary amenities at the Days Inn Windsor Locks at Bradley International Airport.
Econo Lodge Inn & Suites Airport
Good (126 Reviews)
Long Drive? Early flight? This package is perfect for you! |
Package Deal: Hotel Stay with Airport Parking Included
The Econo Lodge Inn & Suites is located less than one mile from the Bradley International Airport. We are a hit with traveling families, offering 24 hour airport shuttles and we are a multi-award winning Choice hotel. A spacious two bedroom suite, sleeps five to six people comfortably with a king & queen bed, and a fold out couch. We accept pets for $20 a night, and a 2 pet limit per room is our policy. Rate for one or two people is for a one room featuring one queen bed.