What Can You Save with AirportParkingReservations.com?
Save Money

Save up to 70% off on our site compared to the cost of on-airport parking.

Save Time

It's easy to compare parking at all major airports.
Booking a reservation is quick & simple!

Save Stress

Guarantee your parking spot by booking in advance. Can't make it? Cancellations are free.
Today's Most Popular OAK Parking Lots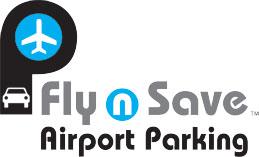 Fly N Save
Great (1045 Reviews)
Highly Rated Lot
Review on Jul 2, 2017
"Will continue to use this facility"
Airpark Oakland Airport Parking
Excellent (1036 Reviews)
Highly Rated Lot
Review on Jul 2, 2017
"Lot was VERY easy to find and couldn't be more convenient. When we pulled in, it indicated that it ..." Read More "Lot was VERY easy to find and couldn't be more convenient. When we pulled in, it indicated that it was full but they honored my reservation. The only unexpected thing was that we ended up having to valet the car since all the spots were full, but as it turned out, that was great because they had the car pulled up and ready to go when I returned. The shuttle wait time when we departed was ZERO. It pulled up as soon as we got out of our car and after loading a few extra passengers at the entrance, we were on our way. Similarly on our return (which was well after midnight), the shuttle arrived within 5 minutes of calling them. This was a GREAT service at an amazing price. I would highly recommend them and will use them again." Read Less
Oakland Airport Parking Reservations
Looking for low parking rates? We have many offsite options for you which offer greater value, flexibility and ease of use than onsite airport parking. All of our lot operators offer transportation to OAK most hours of the day for your convenience. Our system allows you to make a guaranteed parking reservation within just 2 minutes and for some parking lots all you need to pay to secure your space is a small fee, equivalent to the cost of one day's parking.
We offer a huge selection of discounted Oakland Airport parking options and rates. We have worked with lot operators nationwide for many years to be able to offer our customers numerous parking choices, great prices and exclusive deals. Over 3 million customers have used our quick and simple to use reservation service to find the perfect spot to leave their cars and surveys reveal 96% of customers rate our site as good to excellent to use.
Parking options include indoor, self drive, valet and Oakland airport long term parking. We are confident you will be more than satisfied with our online reservation service! See what our customers say about where the best place to park at Oakland Airport is and how much to pay.

Other Bay Area Airport parking information and options:

- Oakland Airport hotels with parking - view
- San Francisco Airport parking - view
- San Jose Airport parking - view
- San Francisco Airport hotels with parking - view
- San Jose Airport hotels with parking - view
All Oakland International Airport Parking Lots...
Park Sleep Fly Hotels Near OAK Airport With Parking Packages
La Quinta Inn Oakland Airport
Good (30 Reviews)
Long Drive? Early flight? This package is perfect for you! |
Package Deal: Hotel Stay with Airport Parking Included
Oakland Airport La Quinta Inn The La Quinta Inn has many features and will fit your needs while you are in the Oakland airport area. It is located just off of I-888 and will be reachable from the northbound or southbound lanes, and is two miles from the airport. It is close to both local attractions (golfing, shopping, Treasure Island Navy Base, and the Fisherman?s Wharf) as well as plenty of animates actually at the inn which includes 152 rooms held in the 3-story hotel. It also has an indoor pool, and 24-hour passes to a nearby fitness center. Included in your stay is a complimentary continental breakfast buffet, DSL, in-room demand movies, and a TV in the rooms with cable. The phones have voicemail, two data ports, high-speed internet, as well as the convenience of connected rooms and cribs for rent for families traveling in the area. This in is also pet friendly, and welcomes all businessmen, families, and guests! These rooms are open, inviting, clean, and ready to serve your needs!
OAK Airport Guide
Oakland Airport, 1 Airport Dr, Oakland, CA 94621, www.oaklandairport.com

Traveling can sometimes seem overwhelming if not properly acquainted with the airport you will be traveling through. Here are a few great tips to keep in mind when traveling through the OAK airport.

Perks Of Traveling Through OAK Airport
While traveling, staying in touch with the rest of the world is important. The OAK airport caters to travelers needs to be in touch by providing free Wi-Fi throughout the airport terminals. There are also several cushioned seats throughout the airport that do not feature armrests, which give you the opportunity to use several chairs as a couch if you are in need of a nap to rejuvenate your energy for the rest of your travels.

Unfortunates To Be Aware Of While Passing Through
In the unfortunate event that you are stuck in a layover and need some shuteye, OAK airport may just haunt your dreams. The seating areas should belong in a torture chamber for use as sleep deprivation, considering the hardness level of the seats is on par with a diamond.

If you could survive sleep deprivation then try your luck with starvation. There is generally nowhere to get food or beverages after 11pm. Oh, and if you think you could just soldier through it all, the airport policy actually does not allow individuals to sleep within the airport either.

OAK Airport Has Entertainment For Everyone
Long layovers in the OAK airport do not have to feel like wasted time. There is a Metropolitan Golf Link that runs right by the airport. A relaxing game of golf is made easy with the free club rentals that are available to travelers. You can also visit the Oakland Aviation Museum, which is located at North Field, in your spare time if golfing is not for you.

Bay Area Staple Restaurants That You Must Try While You Have The Chance
Fenton's Ice Cream is a must try when passing through the OAK airport. The creamery has been a staple in the Bay Area since 1864, and has a creamery open in the OAK airport. A wide variety of flavors are available to suit everyone's taste. Silver Dragon is also a staple in the Bay Area and a must try at OAK airport. The restaurant serves Chinese and Korean dishes and is known for their beef chow fun.

Odds And Ends About OAK Airport
Individuals within the OAK airport must possess a ticket for travel to stay. Extended periods of time within the airport (such as overnight stays) are not permitted by law. Individuals who do not leave promptly when asked will be arrested.

Many airlines serve the OAK airport. These airlines include: Alaskan Airlines, Allegiant, Delta, Hawaiian Airlines, Jet Blue, Norwegian, Sata, Southwest, Spirit, US Airways, and Volaris.

Got an opinion on the above or advice for fellow OAK travelers? Tell us on our Facebook page!