{{ heading }}
New Orleans International Airport Parking (MSY)
Find the best place to park and the cheapest parking rates
What Can You Save with AirportParkingReservations.com?
Save Money

Save up to 70% off on our site compared to the cost of on-airport parking.

Save Time

It's easy to compare parking at all major airports.
Booking a reservation is quick & simple!

Save Stress

Guarantee your parking spot by booking in advance. Can't make it? Cancellations are free.
Today's Most Popular MSY Parking Lots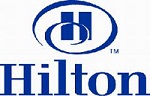 Hilton New Orleans Airport
Excellent (883 Reviews)
Highly Rated Lot
Review on Mar 16, 2017
"I will park here all of the time from now on! Less expensive than airport parking and very easy."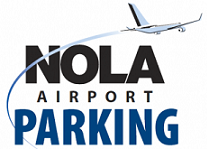 NOLA Airport Parking
Excellent (110 Reviews)
Highly Rated Lot
Review on Mar 2, 2017
"Will park here again. Glad to have found out about this parking."
New Orleans Airport Parking Reservations
Searching for great rates on New Orleans International Airport parking? The online booking facility available here is fast and simple to use and assures you of peace of mind when leaving your car with one of our reliable off-airport parking lot operators that services New Orleans Airport.

We work with quality parking lot operators near Louis Armstrong New Orleans Airport, offering excellent service at reasonable prices. Our vendors offer a self parking facility and provide shuttle transportation to and from the airport terminals throughout the day and night. Booking a MSY Airport parking space couldn't be easier. You can reserve a guaranteed space in less than two minutes using our online reservation system to secure your off-airport MSY parking space.

When AirportParkingReservations.com launched in 2000, we wanted to help customers find affordable places to park and store their vehicles while they're traveling. Since those early days, we expanded our site to include hundreds of parking lots near more than 80 airports in North America. You can search for off-airport parking lots in both the United States and Canada. Our site includes more than 300,000 reviews posted by other travelers too; so you can compare ratings and reviews to find our most popular parking lot partners. Whether you want a free shuttle ride to the airport, valet pickup service when you fly back or a covered spot that protects your vehicle from the elements, we can help you find it.
All Louis Armstrong New Orleans International Airport Parking Lots...
Park Sleep Fly Hotels Near MSY Airport With Parking Packages
Hilton New Orleans Airport
Long Drive? Early flight? This package is perfect for you! |
Package Deal: Hotel Stay with Airport Parking Included
The Hilton New Orleans Airport Hotel is the ideal choice for your pre-flight stay when traveling out of Louis Armstrong New Orleans International Airport. Located only a half mile away from the airport, 24 hotel shuttle will take you directly to the airport terminals. With the purchase of a park, sleep, and fly package, you can receive up to 10 days of free parking for you vehicle while you are away. Hotel amenities include 24 hour business center, fitness center, indoor pool and whirlpool, and on-site restaurant, sports bar, and coffee bar. Comfortable guest rooms include 37 inch TVs, Wi-Fi, iron and ironing board, coffee maker, hairdryer, and alarm/radio. Reserve today and start your trip off right with a stay at the Hilton New Orleans Airport Hotel.
New Orleans International Airport Guide
The Best Thing About New Orleans International Airport
When the 2013 Super Bowl took place in New Orleans, it was the perfect excuse for a major rebuilding job of the city's international airport. Over $300 million was spent modernizing the New Orleans International Airport. The interior has a sleek, modern design with fantastic lighting, along with larger concourses and redeveloped rest rooms for both men and women.

Despite all the changes in recent years, the airport in New Orleans still retains the rustic charm and jazz vibe that has made it so famous throughout the world. The gigantic statue of Louis Armstrong, the most famous jazz musician to come out of New Orleans, is still visible to travelers as soon as they enter or leave the airport. In keeping with tradition, every Friday at the New Orleans airport is known as "Throw Me Something Friday", where staff and customer service members dress up in Mardi Gras outfits to greet travelers.
The Worst Thing About New Orleans International Airport
Guests have complained about the airport announcements at the New Orleans airport, which can be especially loud during the day time. These announcements are relentless, with information provided about departures, boarding gates, delays and specific passenger issues. Some of the announcements go on into the night, which may disturb passengers who are trying to get a little sleep in between flights.
Interesting/Fun Things To Do at New Orleans International Airport
With free Wi-Fi, plenty of charging stations, and a modern airport outlook, there is always plenty to do at the airport. Most travelers keep to themselves and try to enjoy a good book or spend time on their tablet and/or smartphone. However, there are a few video games scattered around the terminals that can be enjoyed for a few quarters per game.

Traditional New Orleans music plays through the airport sound system during most of the day and night, giving travelers a true sense of the city's spirit and culture.
Must-Try Restaurants At New Orleans International Airport
The 2013 renovations at the Louis Armstrong Airport brought about some great restaurants for travelers to sample as they pass through New Orleans. Dooky Chase, a restaurant in Concourse C, has a fantastic rib eye steak that costs less than $20.

The Zatarain's Kitchen, located in Concourse B, is a sit down place that manages to cater to airport travelers while maintaining a New Orleans style of catering.

At the Ye Old College Inn, travelers can escape from the hustle and bustle of airport travel to enjoy a few beers, order appetizers or main courses, and engage in colorful conversations with the patrons and other guests. Their menu is a great mix of more expensive dishes (shrimp and grits, braised rib) and more economical options (fried tomato shrimp, smoked boudin).

The Praline Connection in Concourse B may not have the best location, but its food is definitely worth the hassle of sitting down at a counter. With dishes such as chicken livers and collard greens on the menu, you can be sure of enjoying real New Orleans dining at this restaurant.
Miscellaneous Information
Unlike some of the major airports in the United States, the New Orleans International Airport has free Wi-Fi connections throughout the main area and terminals. There are more than 300 different charging stations for laptops, cell phones and other electronic devices. Concourse D is probably the most modern terminal at NOIA, with sleek gate seats that are decked out with outlets and charging areas for travelers.

There is a very quiet and cozy area near the United Airlines gates where travelers can sit down and rest as they wait for their flight. Some of the benches are fairly long, which permits travelers to catch a few hours of sleep if their flight has been delayed.
Got an opinion on the above or advice for fellow MSY travelers? Tell us on our Facebook page!