{{ heading }}
LAX Parking (Los Angeles International Airport)
Find the best place to park and the cheapest parking rates
What Can You Save with AirportParkingReservations.com?
Save Money

Save up to 70% off on our site compared to the cost of on-airport parking.

Save Time

It's easy to compare parking at all major airports.
Booking a reservation is quick & simple!

Save Stress

Guarantee your parking spot by booking in advance. Can't make it? Cancellations are free.
Today's Most Popular LAX Parking Lots
Airport Center Express
Great (3343 Reviews)
Highly Rated Lot
Review on Jun 3, 2017
"The Elevators are Now working! Yea. The shuttle people are nice. The Friendly and Professional shutt..." Read More "The Elevators are Now working! Yea. The shuttle people are nice. The Friendly and Professional shuttle lady that picks up at the airport in the evening (10:30) is terrific! Welcoming to L.A. Great attitude. We had her twice and look forward to seeing her again." Read Less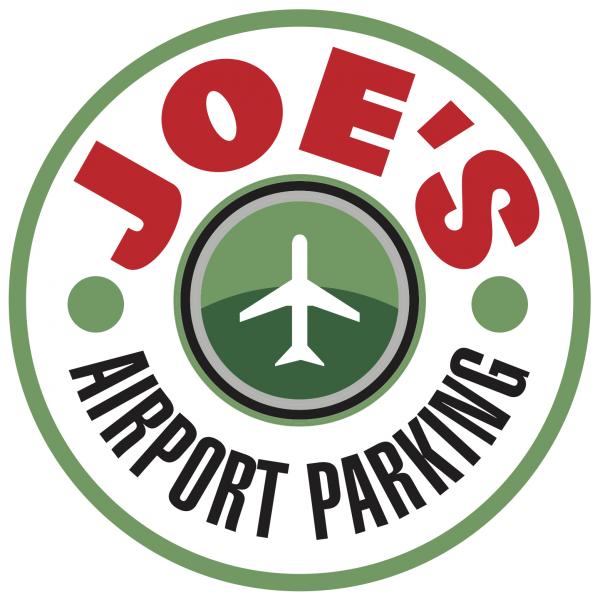 Joe's Airport Parking
Great (639 Reviews)
Highly Rated Lot
Review on Jun 4, 2017
"I was really nervous about flying out of LAX on the Friday before Memorial Day weekend. I found Joe..." Read More "I was really nervous about flying out of LAX on the Friday before Memorial Day weekend. I found Joe's to be a great service - although it was a little confusing at first when I dropped my car off, the staff was very helpful to get me on my way to the airport. Upon returning, I had no wait time at all, and we were on our way home in no time. I will be using Joe's again! :)" Read Less
LAX Parking Reservations
Searching for cheap LAX parking rates? On this page you will find operators servicing LAX Airport parking through multiple options such as indoor parking, outdoor parking, self drive and valet parking at LAX. Our online system offers you a fast, easy way to secure low cost parking spaces that are guaranteed. Whether you need to leave your car in short stay or long term parking we can offer you the best rates.
We have the widest possible choice of options for LAX airport parking from many of the most popular lots. We have built up great relationships with many of the lot operators and offer more options and cheaper rates than the popular lots at LAX Airport itself. View customer feedback about where to park at LAX & how much to pay.
Our operators include 105 Parking, 405 Parking, WallyPark, QuikPark and the Holiday Inn LAX, all of which offer spaces at low prices. All of our partner parking lots are able to offer free shuttles to your terminal at LAX. We aim to provide the best parking service at cheap rates whatever your parking requirements.
Reservations made here on AirportParkingReservations.com are safe, secure and guarantee your space.
Other Los Angeles Airports parking information and options:

- LAX hotel & parking packages - view
- LAX car service - view
- Ontario Airport parking - view
- John Wayne Airport parking - view
- Burbank Airport parking - view
- Long Beach Airport parking - view

All Los Angeles International Airport Parking Lots...
Park Sleep Fly Hotels Near LAX Airport With Parking Packages
La Quinta Inn & Suites LAX
Good (127 Reviews)
Long Drive? Early flight? This package is perfect for you! |
Package Deal: Hotel Stay with Airport Parking Included
La Quinta Inn & Suites allows travelers to regain their strength before going on other adventures. Guests can use the hotel's all day shuttle services without making reservations, and guest can park their car on hotel property. This hotel is situated less than one mile from the Los Angeles International Airport, and it's close to some of California's favorite beaches such as Redondo Beach, Venice Beach, and Manhattan Beach. Other popular locations near La Quinta Inn & Suites include Beverly Hills and the Hollywood area. La Quinta Inn & Suites provides many convenient electronic features in the guest rooms. Each room includes a Samsung flat panel TV with plug and play TV features. There are also premium cable channels, high speed internet access, Dataport phones, and voicemail. Other room features include an alarm clock, a pillow- top mattress, an ironing board, and a coffee maker. The hotel also provides high speed internet access on its grounds and banquet facilities. Guests can stay at this hotel with their pets. Guests can also catch some sun at the sundeck or outdoor pool area, and keep themselves in shape by attending the fitness center. There are also many options for food at La Quinta Inn & Suites including Free Bright Side Breakfast, Bright Side Market, a lounge/ bar, and a restaurant onsite.
All suite hotel with complimentary cooked-to-order breakfast and evening Manager's Reception included. Located in the community of El Segundo, the comfortable Embassy Suites Los Angeles – International Airport/South hotel is less than 2 miles from LAX. Discover some of the area's best beaches and most popular attractions from our full-service hotel. Within easy reach of the headquarters of several Fortune 500 companies, the Port of LA and LA Air Force Base, this Los Angeles, CA all-suite hotel offers flexibility and value whether you are staying for a few nights or a few weeks. Remain productive during your stay thanks to the 24-hour BusinessLink™ business center and high-speed internet access. Your two-room suite gives you the space to work or relax, while the microwave and refrigerator allow you to prepare delicious snacks from the comfort of your suite. Work out in the fully equipped Embassy Suites Fitness Center or swim laps in the indoor pool. Start your day in style with a free cooked-to-order breakfast, then unwind with drinks and snacks in the evening at the complimentary Manager's Reception*. The hotel's 1440 bistro & bar takes a contemporary and sophisticated approach to classic American cuisine. *Service of alcohol subject to state and local laws. Must be of legal drinking age. Highlights •Los Angeles Airport hotel with complimentary transportation to LAX (call for details) •Spacious two-room, all-suite accommodations with a microwave and refrigerator •Indoor swimming pool and fully equipped fitness center •Free cooked-to-order breakfast and complimentary Evening Manager's Reception* Embassy Suites LAX/South welcomes animals up to 35lbs for a $35 nightly fee.
LAX Airport Guide:
LAX Airport 1 World Way, Los Angeles, CA 90045, lawa.org
Traveling With The Stars
LAX is one of the most exciting airports in the world. Where else are you as likely to see a celebrity or an international rockstar. Yet, like any other travel hub, LAX has its positives and negatives. In this article we'll take a quick look at the good, the bad and the ugly.

What Makes LAX Great?
LAX provides an exemplary concern for passenger safety. Police are readily visible, and K-9 dogs are often employed. Recently, LAX installed several full body scanners to prevent contraband from entering the terminals. Furthermore, firemen are always available to handle any unexpected flames.

LAX is a very busy airport, but there are many hidden coves where you can escape the crowd. It has a wide selection of open space for overnight travelers who need to get some rest. You can also see a huge variety of aircraft sitting out on the tarmac. This airport tends to be a popular spot for pro or amateur photographers due to its breathtaking views, such as the panoramic scenery at the Encounter Restaurant.

The Bad
LAX is seriously due for some renovation. For an airport in the backyard of glitzy Hollywood, it definitely needs some TLC. You can tell many of the facilities are worn and aged at first glance. LAX is also known for having inhospitable staff, and a large police presence that is intimidating to some.

Most complaints about this airport are directed towards the departure and arrival areas for international travel. Slow customs and security processing in cramped facilities tends to be the major complaint. An overall lack of organization and direction is also said to be responsible for creating crowds of confused travelers, who make the airport less maneuverable.

Fun Times at LAX
By far the best place to hang out while at LAX is the international terminal, called the Tom Bradley Terminal. Here, you can connect to Wi-Fi with your wireless device, and lay around in a spacious area. Another great bonus is that Wi-Fi access is free, although you have to periodically watch some short ads.

As mentioned, this terminal has a lot of free space. However, you'll have no problem finding a place to kick back and relax, as numerous seating options are available. Additionally, the large windows provide some great scenery to help you relax during stressful travel times. The Tom Bradley area is also known as the hot spot for restaurants and bars. For your convenience, you can access this area from other terminals without even having to go through another TSA check.

You Must Eat Here!
LAX undeniably has some of the best airport food you'll find anywhere. Gladstone's 4 Fish is a well-known Malibu eating spot. This restaurant has a station at LAX which offers a uniquely concocted clam chowder, and mouthwatering fish and chips.

Health conscious travelers who want to stay on track while at the airport should check out Real Food Daily in Terminal 4. This airport eatery serves plant based dishes and would be an ideal spot for vegans. You can grab a plate of "No Huevos" Rancheros for breakfast and top it off with some organic sweet greens juice.

Ford's Filling Station is owned by actor Harrison Ford's son, and can be found in Terminal 5. One of its most popular offerings is the BLTA sandwich: bacon, lettuce, tomato, and avocado. This airport diner is also known for some delicious tacos.
Got an opinion on the above or advice for fellow LAX travelers? Tell us on our Facebook page!