What Can You Save with AirportParkingReservations.com?
Save Money

Save up to 70% off on our site compared to the cost of on-airport parking.

Save Time

It's easy to compare parking at all major airports.
Booking a reservation is quick & simple!

Save Stress

Guarantee your parking spot by booking in advance. Can't make it? Cancellations are free.
Today's Most Popular JAX Parking Lots

WallyPark Airport Parking
Excellent (197 Reviews)
Highly Rated Lot
Review on Aug 23, 2017
"I usually don't fly commercial, Haven't flown out of JAX in years. My husband has memory and mobili..." Read More "I usually don't fly commercial, Haven't flown out of JAX in years. My husband has memory and mobility problems. Your place was easy to find at 5:45 am, I pulled up to the wrong place and one of the employees just coming to work came up to us and guided us in. When we came back the staff was friendly, car was waiting. I was very pleased. Your staff made us feel welcome and comfortable. Thank you." Read Less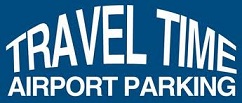 Travel Time
Excellent (707 Reviews)
Highly Rated Lot
Review on Sep 13, 2017
"Friendly staff, drivers, etc. I've used these guys in the past, and will again."
Jacksonville JAX Parking Reservations
Looking for JAX Airport parking? We can offer you a number of different parking options, all at very competitive rates. You can reserve your space quickly and securely from this page.

We work with several off-airport parking lot operators servicing Jacksonville International Airport parking. We can offer more options and lower rates than if you leave your car at one of the onsite JAX Airport parking lots. Self drive, valet, short stay and long term parking are all options catered for you and shuttle transportation is provided to JAX Airport for your convenience. Our fast, secure online reservation system is easy to use and you can secure your guaranteed space for Jacksonville Airport within just a couple of minutes.

Those who fly frequently know how hard finding a great parking garage at a great price can be. Parking at the on-airport parking garages is expensive and places to pull over are difficult to find. AirportParkingReservations.com takes the stress out of airport parking. We have sixteen years of experience helping you, the flyer, find fantastic prices on parking all across the United States, Canada, and even select locations in the United Kingdom. Our company doesn't own the parking garages, we just do the negotiating for you and help you make a guaranteed reservation. We've done this over three million times, proving many times that we're the best at finding great deals and taking the stress out of parking at the airport. Comparison shop and reserve your parking online now.
All Jacksonville International Airport Parking Lots...
Park Sleep Fly Hotels Near JAX Airport With Parking Packages
Days Inn Jacksonville Airport
Good (33 Reviews)
Long Drive? Early flight? This package is perfect for you! |
Package Deal: Hotel Stay with Airport Parking Included
Days Inn Jacksonville Airport is located just 2 miles away from JAX, and a shuttle service to and from the hotel is complimentary for all Park Sleep Fly packages. The hotel includes many amenities such as free Wi-Fi, outdoor pool, and exercise facility. All guests can enjoy the complimentary Daybreak breakfast that includes delicious morning favorites. Each of the 112 rooms includes a microwave, refrigerator, and flat-screen HDTV.
Close to Jacksonville International Airport, Downtown Jacksonville and Beaches. Travelodge Inn and Suites Jacksonville Airport hotel in Jacksonville, FL, is located off Interstate 95 near I-295. Our hotel near JAX puts you close to all the attractions of downtown Jacksonville, beaches and many other attractions ranging from golf courses to museums. After a restful night on new bedding in our recently updated/renovated guestrooms, fuel up for your day with a free continental breakfast with hot items. Get active in the courtyard outdoor pool, outside on the sundeck or in our fitness center. Conveniences like airport shuttle service, free Wi-Fi Internet access, in-room microwave and refrigerator, 24-hour front desk help you get what you need and get on your way. Handicapped-accessible and non-smoking rooms are available at our pet-friendly hotel. Note: there will be a $15 non-refundable fee for each pet/night; max 2 pets
JAX Airport Guide
Relaxation On-the-Go
Perhaps some of the best aspects and offerings of JAX airport are services and exhibitions that can bring a weary traveler or stressed flyer a sense of relaxation. In between flights or at either end of a journey, one can enjoy complete rejuvenation and a bit of sprucing up at Comfort Zone Spa, a full service day spa with two locations in the airport. Services provided include a full menu of massages, reflexology, aromatherapy, manicures, pedicures, waxing services and more. Comfort Zone also features a retail shop with top brand skincare, hair treatments and cosmetics, as well as local gifts for yourself or anyone for whom you need local souvenirs.

Snowbird Hours
One issue that can be bothersome at Jacksonville International Airport is that the food venue hours are certainly those common to Florida stereotypes, a place known for elderly winter residents often referred to as "Snowbirds." If you are stuck in the airport overnight due to delays or planning issues, be prepared for restaurants to close around 8:30 pm. While staying overnight within the airport can be comfortable and safe enough if such must be done, only vending machine food and beverages are available through the night.

Time Flies When You're Having Fun
Located just around the corner from the Courtyard location of the Comfort Zone Spa are the Haskell Gallery and the Sky Gallery. The Haskell is a wonderful fine art exhibition space is part of the "Art at JAX" program of the Arts Commission, where exhibits rotate on a quarterly basis. The Sky Gallery houses rotating exhibits of historic and cultural significance. Either gallery is a good starting point for a JAX Arts self-guided tour and at each one can obtain a walking map of the airport with all galleries and works tagged.

When the kids attention is waning, kids of all ages can be reeled back in through a DVD movie and viewing equipment rental or purchase at InMotion Pictures or a visit to the Games Room, both in the Courtyard.

Food to Enjoy
Typical to most American airports are the fast food mainstays at JAX, such as Burger King, Quiznos, Sbarros Italian Eatery and other quick fare. Ice cream, frozen yogurt, coffees and other sweets can also be consumed while standing, sitting or running between flights. For those, Starbucks and Freshens have plenty of choices in the Courtyard.

If travelers desire to sit down and enjoy a served experience for mealtime, Chili's Too is a full service restaurant with eclectic cuisine. Sam Snead's Tavern is a traditional golf resort themed dining experience offering lighter items such as salads, sandwiches and soups, all the way to heavier meals such as grilled meats with seasonal vegetables, breads and desserts.
Got an opinion on the above or advice for fellow JAX travelers? Tell us on our Facebook page!