What Can You Save with AirportParkingReservations.com?
Save Money

Save up to 70% off on our site compared to the cost of on-airport parking.

Save Time

It's easy to compare parking at all major airports.
Booking a reservation is quick & simple!

Save Stress

Guarantee your parking spot by booking in advance. Can't make it? Cancellations are free.
Today's Most Popular IND Parking Lots

Easy Airport Parking
Excellent (709 Reviews)
Highly Rated Lot
Review on Jun 11, 2017
"Had no problem whatsoever, delivered us to airport and picked us very promptly!"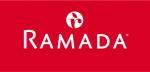 Ramada Indianapolis Airport
Great (6 Reviews)
Highly Rated Lot
Review on Dec 3, 2014
"good service, will use again. the shuttle came fast and took me to the airport on time"
Indianapolis IND Parking Reservations
Searching for Indianapolis Airport parking? We can offer you the chance to save on parking at Indianapolis Airport parking lots through our off-airport parking options.

We work with a number of parking lot operators servicing Indianapolis Airport parking. Self drive, valet and long term parking options are all available, making your travel arrangements much easier to organize. This page allows you to compare rates and save on Indy Airport parking through our off-airport parking lot operators.

Whether you are flying to Anchorage or Grand Rapids, you can be sure to find our team ready to handle all your auto needs. We service over 85 airports in the US and Canada with various off-airport parking services. Just a few services our parking lot vendors offer when you leave your car with them include car washes, curbside pickup, and valet parking. We also have many convenient locations by some of the hottest cruise ports out there, which make our services convenient for both frequent flyers and vacationers.

We have been involved in this business since 2000, and the main reason we are still around today is because we take the time to listen to our customers. Whatever you need, whenever you need it, you can always give us a call or send us a message. We strive to give you the highest quality airport parking service at some of the world's most trafficked airports for the lowest price around.

For Indianapolis Airport hotels with parking visit ParkSleepFly.com.
All Indianapolis International Airport Parking Lots...

Easy Airport Parking
Excellent (709 Reviews)
We have a continuous shuttle service that runs 24 hrs a day, 7 days a week. When you arrive, please give us a courtesy phone call so that we may provide the most efficient service possible.
Review on Jun 11, 2017
"Had no problem whatsoever, delivered us to airport and picked us very promptly!"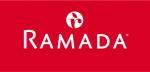 Ramada Indianapolis Airport
Great (6 Reviews)
The shuttle runs 24/7, please schedule with the hotel beforehand, arrive 10 minutes prior, and contact the hotel for any issues.
Review on Dec 3, 2014
"good service, will use again. the shuttle came fast and took me to the airport on time"
Park Sleep Fly Hotels Near IND Airport With Parking Packages
Extended Stay America Indianapolis - Airport is situated near the Indianapolis International Airport and provides roundtrip airport shuttle. Parking is also available for your vehicle with the purchase of a ParkSleepFly package. Flat-screen televisions come with cable channels. Guest rooms also feature full equipped kitchens with refrigerator, stovetop, microwave, coffee maker, cooking utensils, dishes, and utensils. The hotel also offers complimentary wireless Internet access.
The Red Roof Inn & Suites Indianapolis Airport is located conveniently between the Indianapolis International Airport and Downtown Indianapolis. The hotel offers wonderful amenities such as a free 24 hour airport shuttle, free deluxe continental breakfast, free high-speed internet, and free local calls as well as offering a refrigerator and microwave in every room. Have pets? Smoke? Come on down! Smoking rooms are available and the hotel is 100% pet friendly (a small stay fee is required). Red Roof Inn & Suites Indianapolis Airport is located within a short driving distance of: *Lucas Oil Stadium *Bankers Life Fieldhouse arena *Indiana Convention Center *Indianapolis Motor Speedway, home of the famed Indy 500 *White River State Park *Indiana State Fairgrounds And much more! Outside of the attractions, there are a variety of restaurants, lounges, and entertainment options which are located in the surrounding area. Don't forget about the complimentary coffee and newspaper every weekday as well! Love to work out? The Inn offers an on-site exercise room, just for you! Want to just relax? Don't forget to check out the indoor heated pool and hot tub. Staying for a while? Laundry services are available on-site! Customers traveling for business, look no further than The Red Roof Inn & Suites Indianapolis Airport. The on-site fax and copy machines and data-port telephones are readily available for any work you need done NOW. And don't forget about the conference room which can comfortably hold 30 people. Whether your stop in Indianapolis is for work or fun, Red Roof Inn & Suites Indianapolis Airport will make your stay memorable, relaxing, and they'll be sure to make you want to come stay with them again.
Indianapolis (IND) Airport Guide
Address: 7800 Col. H. Weir Cook Memorial Dr, Indianapolis, IN 46241
What Makes Indianapolis International Airport Convenient
Indianapolis Airport (IND) is located in Indianapolis, Indiana. The public airport is just seven miles away from the city's lively downtown area. If you're a person who is truly passionate about convenience during travel, you should appreciate Indianapolis International Airport very much. The design of the airport is carefully planned. As a result, it is extremely user-friendly. Getting from point A to point B at Indianapolis International Airport is never difficult. If you want to travel between terminals, stop by the restroom to freshen up or go purchase a magazine or book, you don't have to worry much about getting lost or confused. Indianapolis International Airport is without a doubt an airport that's all about maximum convenience and ease.
A Possible Inconvenience at Indianapolis Airport
IND Airport is brimming with activity and life at all times. That can be a great thing. At the same exact time, it can also be quite frustrating and stressful. If you want to avoid getting lost in the crowd at Indianapolis Airport, you should always be as attentive and observant as possible. If you stop paying attention for a couple minutes, you could find yourself lost in the shuffle at the airport. There are often dense crowds of people at the airport. They're often walking from one location to the next or waiting around for departure and arrival flight information.
What You Can Do at the Airport
People don't ever have to worry about being bored at this airport. That's because it offers visitors free and fast wireless high-speed Internet access. If you want to pass the time by exploring the Internet, this airport will give you the opportunity to do so. People can also enjoy a little exercise and physical activity at the airport. That's because it features walking paths that are sponsored by the American Heart Association. People can also visit the airport's Visitor Information Center for more details about the city.
Eating and Shopping at IND Airport
Eating and shopping are both great activity options for people who visit Indianapolis International Airport too. Shops at the airport include Civic Plaza TravelMart, Brickyard Authentics, Indiana Marketplace, Artizan, Natalie's Candy Jar, Vera Bradley, South Bend Chocolate, Forever Heather, Lids Locker Room and Hoosier Marketplace. People can shop for chocolate, candy, local souvenirs, sports attire, accessories, clothing and much more. It's not difficult to track down a great deal or discount at the airport either. Eating at the airport is just as easy. Some examples of the airport's many eateries are Camden Food Company, Wolfgang Puck Express, 96th Street Steakburgers, Green Leaf's & Bananas, Shapiro's Delicatessen and Qdoba. Food choices include sandwiches, burgers, nachos, tacos, salads and soups. Cost shouldn't be an issue for visitors. These menus often feature highly affordable price options.
Other Notable Airport Offerings
Other useful conveniences that are offered by the airport are ATMs, a nursing mother's center, a lost & found area, a barber shop and a meditation section. Currency exchange service is also accessible to all airport visitors.

Have an opinion on the above or advice for fellow IND travelers? Tell us on our Facebook page!