What Can You Save with AirportParkingReservations.com?
Save Money

Save up to 70% off on our site compared to the cost of on-airport parking.

Save Time

It's easy to compare parking at all major airports.
Booking a reservation is quick & simple!

Save Stress

Guarantee your parking spot by booking in advance. Can't make it? Cancellations are free.
Today's Most Popular FLL Parking Lots

Park 'N Go
Excellent (2076 Reviews)
Highly Rated Lot
Review on Sep 17, 2017
"I'm a repeat customer. Friendly and helpful personnel. Would appreciate the phone number be larger ..." Read More "I'm a repeat customer. Friendly and helpful personnel. Would appreciate the phone number be larger on ticket for call when return." Read Less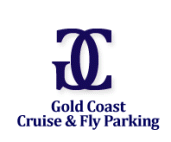 Gold Coast Cruise and Fly Parking
Excellent (564 Reviews)
Highly Rated Lot
Review on Aug 23, 2017
"Our driver was excellent both ways and they even put air in a tire that was low! Great carwash and p..." Read More "Our driver was excellent both ways and they even put air in a tire that was low! Great carwash and price is perfect. Will definitely park there again next trip." Read Less
FLL Parking Reservations
Looking for Ft. Lauderdale Airport parking deals? Don't want to leave your car at the pricey onsite lots? We offer low prices and exclusive discounts on FLL parking.
Our customers are able to make a guaranteed reservation quickly and easily using our FLL parking search comparison tools. Simply enter your arrival and departure dates, hit search and pick the parking option that suits you best. Compare and save on Fort Lauderdale Airport parking rates today!

We offer our customers a wide range of Fort Lauderdale Airport parking options. Our site enables you to compare FLL parking rates from a number of different off-airport lot operators. All of the operators we work with are able to offer very competitive rates and a viable alternative to parking at Fort Lauderdale Airport parking lots.
Shuttle transportation to FLL airport is provided as part of the cost. Self drive, valet, indoor and long term parking options are available.

For your convenience our compare & save service includes:
- Access to the best rates from popular parking lots
- 1000's of real customer reviews
- Free cancellations
- Guaranteed bookings
- Safe & easy to use reservation system
All Ft Lauderdale Hollywood International Airport Parking Lots...
Park Sleep Fly Hotels Near FLL Airport With Parking Packages
Every room is a suite at the classy, relaxed Homewood Suites. The Homewood Suites is a favorite of travelers who seek to maintain all the comforts of home while vacationing or away on business. Each suite is spacious, plush and secure and provides the features and provisions necessary to satisfy the guest's needs for a short or extended stay. Why merely book a fine hotel room when there is a superb suite available with comparable rates at the Homewood Suites. We offer the following amenities and services: Complimentary hot breakfast buffet daily, Welcome Home reception dinner with beverages Mondays-Thursdays, Fort Lauderdale Airport transfer service, High Speed wireless internet connection, Evening Restaurant shuttle service 4pm-10pm, and up to 30 days of parking. We also have a fitness room, business center, outdoor pool, putting green and self-laundry facilities. IMPORTANT NOTE: Transportation to Port Everglades is NOT included in our rates but is available for booking at the hotel for a FEE of $8.00 per person (one-way to pier) and $10.00 per person for a return transfer (pier to hotel). These rates are subject to change anytime. Please see the shuttle service desk located in the hotel lobby for daily shuttle departure schedule and registration (Cash payments only).
Visitors to the Ft. Lauderdale area will be very happy with the excellent accommodations at the Days Inn Fort Lauderdale/Hollywood Airport South. This luxurious, high rise hotel, with interior corridors and award winning service, is located conveniently near the Ft. Lauderdale/Hollywood International Airport and the beautiful South Florida Beaches. Along with our fabulous guest rooms, we also offer a fitness center, pool, lobby bar, an outstanding complimentary Continental Breakfast, and a 24 hour Denny's Restaurant. Business and leisure travelers alike will appreciate all of our quality services and accommodations, our group rates, our meeting rooms for special events, and our affordable prices. We are especially proud of our Chairman?s Award for Quality, and we always strive to give every guest a comfortable and enjoyable stay.
FLL Airport Guide:
Florida's Other Airport
Fort Lauderdale-Hollywood International Airport is one of Florida's smaller airports, however, it still has a lot of activity with approximately 65,000 travelers and over 600 commercial flights a day. This short guide will give you a quick lowdown on FLL.

What You'll Like About FLL
As a smaller airport, FLL is known for being easy to get in and out of. Check-ins are quick, and the TSA line moves rather smoothly. Those with electronic devices can take advantage of the free airport Wi-Fi that is fast enough to allow for video streaming without any buffering. The other good thing about FLL is that the staff is nice and accommodating to travelers.

Things That Will Make You Hate FLL
The airport suffers from poor design and its look is plain and outdated, which creates little to no ambience. Rather than being a spacious airport, it feels cramped and the facilities are worn down. Terminal areas are also on the dirty side and could benefit from more rigorous cleaning. Many visitors also complain that the posted signs are unhelpful in unraveling the maze-like floor plan. Furthermore, if you are looking to catch a bite to eat after security, you will be faced with limited options.

How to Have a Good Time at FLL
By now, you've probably realized that FLL is pretty bland in character. The terminals are uniformly generic. Consequently, if you are looking to do something interesting, don't get your expectations up too high.

Those who are easily amused by airport tourist shops that sell quirky souvenirs will be able to find something. On the other hand, if you want something more interesting to do, you are better off paying to get into one of the airline clubs. Terminal C's Continental Airlines President's Club lets you relax in style with comfortable seating, and more eye appeasing décor than is found out in the terminals. The only downside to this particular club is that it is relatively small, and it doesn't have a wide array of drinks as found in larger airport clubs.

Where to Fill Up
FLL's food options are a little bare, but there are a couple of filling stations with edible food. Chef Allen 2 Go features quick and healthy, pre-packaged foods. You can choose from items such as grilled veggie sliders, or an assortment of delicious organic style burgers. Chef Allen 2 Go is located in Terminal 4 in Concourse H.

You can also find decent pickings at Kafe Kalik, also in Concourse H. This is a contemporary, Caribbean themed restaurant that also has a full bar. Kafe Kalik serves colorful dishes such as Spiced Curried Chicken and Yellow Bird Fettuccini. If you're in need of a little alcohol, Kafe Kalik has a wide variety of Caribbean style mixed drinks and numerous beers on tap.

In general, FLL tends to shut down food service operations around 9pm. There are a few restaurants that do claim to stay open until the last flight arrives. The only certain late night option is Dunkin' Donuts, which stays open 24 hours a day.

Insider Tips on FLL
If traveling out of FLL in the summer, try to schedule an early flight to avoid delays associated with the weather. Moreover, official airport policy states that sleeping is only allowed in the pre-security area. Despite this, many travelers sleep within the secured gate area. The floor is the usual choice for sleeping. However, there are a few comfortable couches near the car rental area. Terminal 1 seems to be the most popular sleeping venue, with power outlets widely available on the third floor.

You should also be aware that FLL is undergoing a major re-haul. Airport officials state that the South Runway will be expanded, and Terminal 4 will receive 4 additional gates. The change in Terminal 4 is expected to bring more restaurants and shops. The changes to the airport will likely address some of the shortcomings discussed here.

Got an opinion on the above or advice for fellow FLL travelers? Tell us on our Facebook page!