What Can You Save with AirportParkingReservations.com?
Save Money

Save up to 70% off on our site compared to the cost of on-airport parking.

Save Time

It's easy to compare parking at all major airports.
Booking a reservation is quick & simple!

Save Stress

Guarantee your parking spot by booking in advance. Can't make it? Cancellations are free.
Today's Most Popular DFW Parking Lots

Westin DFW
Excellent (659 Reviews)
Highly Rated Lot
Review on Feb 14, 2018
"Everything went very smoothly."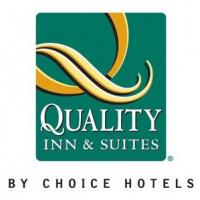 Dallas Forth Worth Parking Reservations
By reserving an off-airport DFW parking space online you are guaranteed a safe and reliable service for both short stay and DFW long term parking. The reservation process is quick and easy to use. We can offer an excellent alternative to parking at the on-airport lots.

The quality off-airport vendors servicing DFW parking offer great rates on both covered and self parking facilities, a shuttle service provides transportation to and from the DFW airport terminals and lots are open 24 hours a day for your convenience.
We have a long working history with parking lot operators offering an alternative to leaving your car at the on-site DFW Airport parking lots and can assure you of their great prices and customer service.
Your parking reservation guarantees your space. We have a no quibble, free cancellation policy.

For your convenience our compare & save service includes:
- Access to the best rates from popular parking lots
- 1000's of real customer reviews
- Free cancellations
- Guaranteed bookings
- Safe & easy to use reservation system
Parking Reservations - Today's Key Info for DFW
Number of Lots:
20 Parking Lots
Best Rated:
Westin DFW
Most Booked:
Westin DFW
Closest to Airport:
Super 8 Grapevine/DFW Airport Northwest
All Dallas Fort Worth International Airport Parking Lots...
Park Sleep Fly Hotels Near DFW Airport With Parking Packages
The La Quinta Inn & Suites DFW Airport West - Euless is located just a few miles away from DFW airport. All Park Sleep Fly packages come with a complimentary airport shuttle to and from the hotel. Guests can enjoy the Bright Side Breakfast held daily for a great start to any day. All guests have access to free WiFi, a fitness center, and an indoor swimming pool. The hotel is a great location for any Dallas/Fort Worth attractions!
The La Quinta Inn & Suites DFW Airport West Bedford is convenient to the DFW Airport, as well as the AA corporate offices. The hotel is situated with easy access to HWY 121. Additional points of interest that are close to the La Quinta Inn & Suites includes, Six Flags over Texas, and the stunning New Dallas Cowboy's Stadium. The La Quinta Inn & Suites also offers an inviting heated indoor swimming pool, and hot tub. Stay fit on travels with the well-appointed fitness center, and stay connected with the well-equipped business center. If visitors are planning a social gathering or business event, the La Quinta Inn & Suites offers a meeting facility that easily accommodates up to 50 guests. The La Quinta Inn & Suites features such guest amenities as refrigerator, microwave, free wireless high-speed Internet access, big screen TV, coffee machine, as well as a host of other comfort features. Guests will be greeted each morning with a complementary newspaper in the lobby, as well as a free breakfast. In addition,the hotel offers a manager's night special, Sun. Through Thur from 5:30pm until 7pm. The special includes, Wine, beer, sodas and a selection of snacks.
Dallas Fort Worth Airport Guide
DFW's diverse marketplaces and restaurants
Most visitors to Dallas/Fort Worth International Airport consider the food choices to be one of the best things about this airport. DFW has a grand total of 99 restaurants and cafes throughout its five terminals, and you'll get to know some of them better a little later. There are also 87 different shops among the terminals with everything from newspapers to clothes, toiletries, candy and even sports memorabilia to choose from. You should make sure to have a little extra room in your carry-on for some of the great bargains you'll find.
Big, loud and full of lines
One of this airport's greatest strengths is also a top target of the airport's critics. DFW is enormous, and you may have some difficulty if you need to change terminals. Another problem many visitors have is the constant construction in terminals A, B and E. The renovations can make for a noisy wait in line, and those are considered the biggest problem of all. If you're going out of Dallas/Fort Worth International Airport, then be sure to arrive at least two hours early, or you'll have to wait in line to enter your terminal, three of which are used by American Airlines.
Yoga, massages and other fun things
If you need to relax for a minute between flights, then you should head to the DFW Yoga Studio, which can be found near gate D40. This studio holds regular sessions several times a day and offers exercises for all skill levels. You can also get a quick neck or back massage at the XPresSpa, which is found near gates D20 and D24. It's the perfect place to go if you need to get a quick dose of relaxation before your long flight out of town.

If you don't need to relax before heading up, there are plenty of other things to enjoy, many of which are in terminal D. Over at gate D18, you'll find the Terminal D theaters, which offers 10 big screens showing CNN, TBS or Turner Classic Movies. Just pick your screen and sit back while you wait for your flight. DFW also has a barbershop near gate C17 where you can get a nice shave, haircut or even a shoeshine. Needless to say, walk-ins like you are always welcome.
More about DFW's restaurants
The 99 restaurants offer every cuisine imaginable from Texas BBQ to steaks and fast food. If you have the time to spare, then you should check out the III Forks Prime Steakhouse on Terminal D's upper level near gate D27. They offer some of the finest beef and seafood that you can find, and they're open for breakfast, lunch and dinner.
If you're looking for local flavor, then try The Salt Lick Bar-B-Que near gate A16. They offer real Texas barbeque such as beef brisket with all the trimmings that go with it such as ranch beans and coleslaw. You can also get a drink at the Texas Stadium Skybox, which offers the finest beers available and a place where you can watch the game before you head off.
A few other things you should know
Dallas/Fort Worth International has several currency exchanges in terminals D and E at the Travelex stands. Two of these stands also offer duty-free shopping if you're coming here from overseas. You'll also find that it's pretty easy to get from one terminal to another with the Sky Link rail system. These get you to any terminal within 5-10 minutes, and new trains arrive at the five stations every two minutes. If you need your phone charged, there are over a dozen charging stations throughout the five terminals, and they're all conveniently placed. Finally, the whole airport offers long distance broadband and free Wi-Fi whenever you need it.
Got an opinion on the above or advice for fellow DFW travelers? Tell us on our Facebook page!