{{ heading }}
Chicago Midway Airport Parking (MDW)
Find the best place to park and the cheapest parking rates
What Can You Save with AirportParkingReservations.com?
Save Money

Save up to 70% off on our site compared to the cost of on-airport parking.

Save Time

It's easy to compare parking at all major airports.
Booking a reservation is quick & simple!

Save Stress

Guarantee your parking spot by booking in advance. Can't make it? Cancellations are free.
Today's Most Popular MDW Parking Lots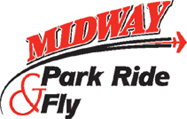 Midway Park Ride and Fly
Excellent (1665 Reviews)
Highly Rated Lot
Review on Jul 15, 2012
"As soon as I pulled into the gate and was told what area to park in, the shuttle followed me to the ..." Read More "As soon as I pulled into the gate and was told what area to park in, the shuttle followed me to the parking spot. The driver had my bags out of my trunk and loaded before I even got out of my vehicle. The only disappointment was I had some trash I wanted to discard, and there were no trash receptacles available in the parking lot. Upon my return, the shuttle was waiting when we stepped out of the terminal. I am very pleased with the service, and would recommend them to anyone. " Read Less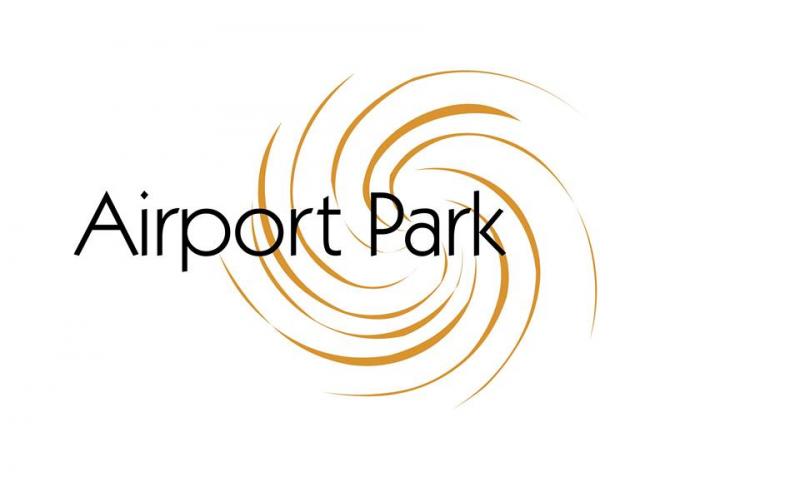 Airport Park
Excellent (126 Reviews)
Highly Rated Lot
Review on May 16, 2017
"We had a great experience and would definitely use their services again!! Thank you!"
Chicago Midway MDW Parking Reservations
Want to compare Chicago Midway Airport parking rates, reviews and services? Our easy to use online system enables you to compare rates and options and reserve a guaranteed space within just a couple of minutes! On this page you will find a wide range of parking options from long term to short stay, so you can find the best Chicago Midway parking deal for you.
If you are looking for airport parking reservations, you have come to the right place. We started back in 2000 and have grown into a website that has logged more than three million reservations to date. We work hard to ensure our customers find safe and convenient parking for their vehicles while they are traveling. We offer off-airport parking deals around more than 85 airports in the U.S. and Canada and our deals simply cannot be beat. We help you find the information you are looking for so you won't pay a crazy price just for parking your car while you fly.
We may not own or operate the parking lots where you leave your car, but we help you find the best price possible for parking. You can search by valet or self-parking, daily and weekly rates, covered parking or curbside pickup. After comparing prices on our website, you can pick a guaranteed spot with a rate that will not change after you book it. We also offer a new app for iPhone users that will allow you to book a parking spot on-the-go.

Other Chicago Airport parking options:
- Chicago O'Hare parking - view
- O'Hare hotels with parking - view
- Midway hotels with parking - view
All Chicago Midway Airport Parking Lots...
Park Sleep Fly Hotels Near MDW Airport With Parking Packages
The hotel shuttle bus departs from the hotel at the top of every hour 6 am to 10 pm daily. The Holiday Inn Chicago SW Countryside is situated just minutes from Midway Airport. The hotel features one of the Chicago's largest indoor pools, 2 Jacuzzis, dry sauna, and kiddie pool. Guests can take advantage of the hotel's complimentary Wi-Fi Internet access and complimentary business center. With three different dining options, meals are as great tasting as they are delicious. William Tell serves one of the areas best breakfast buffets. For lunch, relax inside of Stanley's Lounge, a pub offering an assortment of burgers, sandwiches, and more than 40 craft beers. When it comes to dinner, no hotel offers variety like Holiday Inn Chicago SW Countryside. William Tell is open for steaks, seafood, and wine; watch your favorite sports game in Stanley's while enjoying wraps, salads, and sandwiches; or dine without leaving your room with Room Service. The Holiday Inn Countryside-Lagrange-Midway is an excellent choice for your Park Sleep Fly package! PLEASE NOTE: Hotel policy states that registered guests must be at least 21 years old.
Hyatt Place Chicago Midway
Excellent (1 Review)
Long Drive? Early flight? This package is perfect for you! |
Package Deal: Hotel Stay with Airport Parking Included
The Hyatt Place Chicago Midway is only minutes from Chicago Midway International Airport. Hotel shuttle runs every 20 minutes 24/7. Nearby attractions include Brookfield Zoo, Millennium Park, and Museum of Science and Industry. Hotel guests can take advantage of free Wi-Fi, hot breakfast, and pet-friendly suites 25% larger than traditional hotel rooms. Guests rooms feature 47" HDTV, sofa or sofa-sleeper, and bathroom vanities with granite countertops.
MDW Airport Guide
Chicago Midway International Airport, 5700 S Cicero Ave, Chicago, IL 60638, (800) 832-6352, www.flychicago.com
The history of Chicago's Midway International Airport and its expansion seems in parallel with the some changes in culture. The original Chicago Municipal Airport opened in 1926 for airmail services, and similar to the glamour of the time, it functioned as a theatre and an airport. People explored the excitement of travel vicariously through the comings and goings of aircraft on the tiny one runway facility.

Today Midway is operated by the City of Chicago's Department of Aviation (CDA) and is a crucial and robust part of Chicago's renewed air commerce and cargo. Despite being smaller than O'Hare International, MDW provides low cost services through Southwest Airlines, Frontier Airlines, and AirTran Airways. With more than 17 million passengers every year and only 8 miles from downtown Chicago, Midway still claims its fames as one the busiest airports in the United States.

Economic Impact
As an airport that continues to adapt with the times, Midway is critical to the economics of the Chicago area. It employs nearly 90,000 people and contributes billions to the local economy. In 2014, Midway began offering international flights to the Caribbean and Mexico.

Children and Family Friendly
Within the airport are numerous places to find tranquility, activities for children, and even a little exercise. The airport's Concourse C has a Mother's Room for nursing mothers, complete with a wash area and a TV, a Yoga Room, Chapel, and unisex restrooms.

The Chicago Department of Aviation proudly displays permanent art exhibits throughout the airport including: The Battle of Midway Memorial, Remembering the Heroes of the Beirut Bombing, Honorary Plaques, Material World: A Global Family Portrait by Peter Menzel, Art of Science: Images from the Institute for Genomic Biology, and The Comforts of Home – After School Matters.

Dining at Midway: Culinary Masterpieces and Home Town Favorites
Whether passengers are held up from the weather or merely looking for a place to sit, relax, and grab a bite, Midway offers both take-out and fine dining options devoted to Chicago's restaurant legacy. In Concourse A, Manny's, a deli favorite for Chicago, has traditional sandwiches and famous potato pancakes. At Concourse B, the Potbelly Sandwich Shop opens at 5:00 am and serves its famous 'sammies' and steel-cut oatmeal.
For those on the run or who prefer ethnic samplings visit the Triangle Food Court's Ben & Jerry's for a coot treat, Pegasus on the Fly and Artopolis Cafe for Greek, Reilly's Daughter an Irish bar, or try an authentic Chicago hot dog at Gold Coast Dogs. Harry Caray's Seventh Inning Stretch, a full-service restaurant, is also found in the Food Court, with everything from salads to steak and seafood on the menu.

Unique to Midway
A recent addition to Midway's contribution to the Chicago area is the 'MIDWAY FLY AWAY 5K'. Held in September, runners trek alongside aircraft on the runway ready for takeoff. Midway is proud to support Special Children's Charities, the fundraising arm of Special Olympics Chicago.
Got an opinion on the above or advice for fellow MDW travelers? Tell us on our Facebook page!