What Can You Save with AirportParkingReservations.com?
Save Money

Save up to 70% off on our site compared to the cost of on-airport parking.

Save Time

It's easy to compare parking at all major airports.
Booking a reservation is quick & simple!

Save Stress

Guarantee your parking spot by booking in advance. Can't make it? Cancellations are free.
Today's Most Popular CLT Parking Lots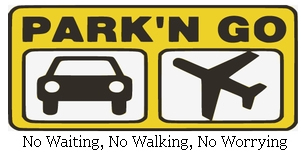 Park 'N Go
Excellent (3220 Reviews)
Highly Rated Lot
Review on Feb 14, 2018
"I love using this service. It is so convenient and everyone is so nice and helpful!"

Econo Lodge & Suites Charlotte Airport
Great (101 Reviews)
Highly Rated Lot
Review on Jan 28, 2018
"The desk attendant was warm and professional. Both shuttle drivers were pleasant and courteousl. Iha..." Read More "The desk attendant was warm and professional. Both shuttle drivers were pleasant and courteousl. Ihave used this lot before and was very pleased with the service. I highly recommend the Econolodge parking experience and plan to stay with them for my future flights out of Charlotte." Read Less
Charlotte Douglas CLT Airport Parking Reservations
We are pleased to offer deals and low prices for Charlotte Douglas Airport parking here on AirportParkingReservations.com. Reservations for Charlotte Airport parking can be made easily and securely and your parking space will be guaranteed in minutes.

We aim to offer the best parking rates and discounts for all major airports including Charlotte Douglas Airport. All of our parking lot partners are vetted and approved by ourselves before appearing on our site so you can be assured of a quality parking experience when leaving your car with them.
Our website has been in business since 2000 and is continually improving to suit the needs of our valued customers. We help travelers throughout Canada and the United States find reasonably priced off-airport parking around 85 different airports. We have made more than three million reservations since we started our business and have more than 300,000 user reviews on our website.

Our website is very user-friendly and you will be able to find all of the information that you need to make a reservation for a parking spot. You can find daily or weekly rates, self-parking or valet parking, curbside pickup or covered parking. We also have a new app for iPhone users that allows you to make a reservation for a parking spot wherever you happen to be. Simply pay on your phone and show the parking lot attendant your online receipt. We have the most affordable prices anywhere and are constantly striving to make our business the best.
Parking Reservations - Today's Key Info for CLT
Number of Lots:
15 Parking Lots
Best Rated:
Park 'N Go
Most Booked:
Park 'N Go
Closest to Airport:
Courtyard Charlotte Airport North
All Charlotte Douglas International Airport Parking Lots...
Park Sleep Fly Hotels Near CLT Airport With Parking Packages
The Econo Lodge Inn & Suites is a prime choice for families and business travelers. The hotel offers convenient airport shuttle services to and from CLT. There is a standard of service at all hotels that will assure the guest of quality service and lodging. The hotels are conveniently located throughout the U.S. in major cities as well as along the major highways. Their website is easy to use to look for and book your stay. Most locations offer free continental breakfast, WiFi for internet service and premium movie channels. When choosing a hotel you want to have safe and pleasant accommodations. Econo Lodge & Suites is a good choice. They are known for their courteous staff and management. You get many of the perks of more expensive hotels at a fraction of the cost.
Located 7 miles from the Charlotte Douglas International Airport , this hotel provides a free transfer service and has an outdoor pool. Guests will enjoy complimentary Wi-Fi and having access to the "long-standing" O'Haras Lounge which is on site. Cable TV is included in all rooms at the Ramada Plaza Hotel and Conference Center Charlotte. Every room features red carpeting or green tea color scheme. A fitness centre is available on site and guests will also have access to a business center at this Charlotte hotel. Meeting and banquet facilities are available as well as a guest laundry facility. The Charlotte Ramada Plaza Hotel and Conference Center has an on-site restaurant where guests will be able to enjoy live entertainment on select nights.The Atrium Resturant will be serving breakfast available every morning. This hotel is conveniently located off Interstate 77 and Central Charlotte is 10 minutes' drive away. There are several dining options within 1 mile of the hotel."
Charlotte Douglas International Airport Guide
The Best Thing About Charlotte Douglas International Airport
Even though the traffic of planes is not that significant, Charlotte Airport is very large. The different terminals are very spread out, which means the airport has an open, comfortable environment. Travelers do not feel cramped or rushed, even if their flight is during the early morning (6 AM to 9 AM) rush period.
The Worst Thing About Charlotte Douglas International Airport
Charlotte International Airport can be a little unpleasant if you have to spend the night due to an early morning or delayed flight. Most of the secured areas are shut at night because they do not have enough security personnel working at that time. This means that overnight travelers are forced to stay in the ticketing or baggage claim areas thought it's worth noting that the airport is very safe at nighttime and passengers have never reported any problems even if they had to stay overnight.

There are some comfortable rocking chairs where travelers can rest while they are waiting for their flight to begin boarding. The rocking chairs are located in the Atrium section, along with the D and E concourses. There are not a lot of these rocking chairs so do not give up your seat unless you are ready to move on.
Interesting/Fun Things To Do At Charlotte Douglas International Airport
When you go past the security checkpoints during your stay at Charlotte International, there is a lovely little garden near the fountain in the main atrium. The garden area is usually very peaceful and serene, especially in the early mornings and evenings.
Must Try Restaurants At Charlotte Douglas International Airport
If you are looking for some barbecue or soul food, Brookwood Farms BBQ is the best place to check out. Their beef brisket and pulled pork sandwiches are excellent, while the service is always quick and courteous.

For something a little fancier, you may want to check out the Beaudevin restaurant. There is a great seating area, with servers happy to take your food and drink orders. They have an excellent wine list, while the Charcuterie plate is an excellent snack to enjoy before taking off on your flight.

The chicken and biscuits at Bojangles' Famous Chicken 'n Biscuits are another delight at the airport. This restaurant's ambiance may not be as appealing asBeaudevin, but their food is excellent.
Miscellaneous Information
Charlotte Douglas International Airport has a free Wi-Fi system that operates 24 hours a day. There may be odd cases where the Wi-Fi does not work, but it is almost always fully operational. They also have a lot of power sockets and charging stations throughout the airport, which is useful for travelers who need to recharge their laptops, tablets, e-readers, and/or smartphones.

The only eating place that is open 24 hours a day is the Starbucks, with most of the other restaurants closing by 8 PM or 10 PM at the latest.
Got an opinion on the above or advice for fellow CLT travelers? Tell us on our Facebook page!