What Can You Save with AirportParkingReservations.com?
Save Money

Save up to 70% off on our site compared to the cost of on-airport parking.

Save Time

It's easy to compare parking at all major airports.
Booking a reservation is quick & simple!

Save Stress

Guarantee your parking spot by booking in advance. Can't make it? Cancellations are free.
Today's Most Popular BUF Parking Lots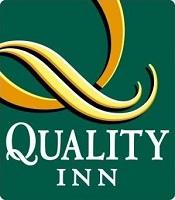 Quality Inn Buffalo Airport
Excellent (220 Reviews)
Highly Rated Lot
Review on May 30, 2017
"Easy parking, convenient and close location, courteous and friendly staff. Very satisfied and will..." Read More "Easy parking, convenient and close location, courteous and friendly staff. Very satisfied and will use again and recommend to others." Read Less
Ellicott Airport Parking
Excellent (514 Reviews)
Highly Rated Lot
Review on Jun 26, 2017
"Best place to park for Buffalo Airport. Customer for life"
Buffalo BUF Parking Reservations
Looking for Buffalo Airport parking? With our reservation service you can compare and save on BUF airport parking costs. All of our parking lot operators offer free shuttles to the airport and our simple and quick reservation system will ensure you can secure your guaranteed space in no time at all!

We have been working with lot operators servicing Buffalo Airport parking and every other major US airport for many years so that we can offer our customers great rates and service wherever they might be flying from. We can provide great Buffalo Airport long term parking rates as well as catering for the short stay visitor. Parking options include self drive and valet parking as well as covered and indoor parking. Free shuttle transportation to your terminal is provided by all of our parking lot operators for your convenience.

Our online reservation system is extremely easy to use and has helped over three million customers save money compared to the costs of leaving your car at the on-airport parking lots. Within two minutes your space can be guaranteed for a great rate.

For Buffalo Airport hotels with parking try ParkSleepFly.com
All Buffalo International Airport Parking Lots...
Park Sleep Fly Hotels Near BUF Airport With Parking Packages
Located directly across the street from the Buffalo Niagara International Airport Complimentary Shuttle 24/7, Video Surveillance Close proximity to Buffalo Niagara International Airport and exceptional service makes the Quality Inn Airport an ideal place of stay for anyone traveling out of Buffalo. Free transportation via airport shuttle is available, as well as parking for your vehicle while you're away. While at the hotel enjoy the hotel fitness center, guest laundry service available, free high-speed wi-fi, free continental breakfast served daily, and free local calls. Guest rooms include safe, iron and ironing board, coffee maker, hairdryer, and, digital cable with 39" HD LED TV. Over 70 channels and a variety of HDTV channels, including local HD. Some rooms include microwaves and refrigerator, and smoking rooms are available. Make your reservation today and see why the Quality Inn hotel an ideal choice for travelers in the Buffalo, NY area.
We would like to welcome you to NEWLY RENOVATED Comfort Suites. We are a hotel located near the Buffalo Niagara International Airport as well as a plethora of local attractions. Some of our most popular local destinations include the Aquarium of Niagara, the Buffalo Zoo, Niagara Falls, and the Butterfly Conservatory. If adventure is your desire, check out the Darien Lake Theme Park and Martin's Fantasy Island for adrenaline-pumping amusement park rides. Whatever your fancy, you will find it near the Comfort Suites Buffalo. Engage your senses with a night out at Shea's Performing Arts Center or Kleinhans Music Hall, which hosts the Buffalo Philharmonic Orchestra. Visit the Albright-Knox Art Gallery for an evening with the arts! If nightlife is your desire, you will find lots to please in the area's casinos, shops, restaurants or cocktail lounges. Start each day with a complimentary hot breakfast featuring a wide variety of fruits, pastries, juices, breads, coffee or tea. To help you feel right at home, we provide free wireless high-speed internet, free local calls, free 24-hour airport transportation and free shuttle service to local restaurants. Take advantage of our indoor heated pool or of our hot tub. Keep in shape in our excellent fitness center. When you enjoy our suites, you will have a separate living and sleeping area, a kitchen with a refrigerator, microwave, and coffee maker. We also provide hair dryers, irons and ironing boards. Some of our rooms come with whirlpool bathtubs. Please let us know if we can provide handicap accessible rooms or laundry services. Buffalo Comfort Suites offers a memorable and pleasant experience for all guests- whether they are traveling for business or pleasure.
Buffalo Airport Guide: Small but Friendly
Buffalo's Charming Size
The best thing you'll discover about Buffalo Niagara International Airport is that it's small enough to feel like a regional airport with more of the amenities you'd expect from larger airports. Since it's smaller, lines are virtually nonexistent at check-in or at security. Everything can be found in a single terminal, so you don't have to worry about trams or people movers to get you from one place to another. The airport's staff is also among the friendliest you'll ever meet.
A Bit Too Charming in Size
The airport's size is also the biggest complaint that other travelers have about BUF. There are only 26 gates that lead to regional destinations. Consequently, heading to more distant places means having to fly to an airport hub before you can arrive. The small size also means that shopping and dining options, however excellent they are, are quite limited and lack diversity with only four shops and 10 restaurants altogether. Finally, the airport can feel stuffy and packed in the warmer months.

What Fun Things are there to Do?
If you have children that need to do something while your flight is getting ready, then check out the play gate near Gate 9. There's a lot of fun to be had with toys, fun books and unique airport-related activities. You can also get your hair trimmed at the barbershop on the departure level in the pre-security area. They're open every day and can do anything you may need to look good before you head off.

Buffalo Airport's Finest Restaurants
Even though there aren't many restaurants, Buffalo Airport has several excellent ones. Just inside the main security checkpoint is a location of the famous Anchor Bar, the birthplace of the Buffalo Wing. You can get all sorts of sauces to go with them from sweet ones to incredibly hot.
Another popular local spot can be found near Gate 21. Mattie's Texas Red Hots not only offers their celebrated hot dogs, but they have plenty of great breakfast options if you're here early.
If you have time to sit down before or after your flight, then check out the Lake Erie Grille before the security checkpoint. They have a full menu for you to enjoy and open at 5 A.M for your convenience.


More Useful Information
Since this is primarily a regional airport, Buffalo Airport is open from 5 A.M to 12 Midnight every day. There are also acclimation sessions for anyone with autism who may be traveling to give them an idea of how everything will go. Like a lot of other airports, this one offers free Wi-Fi, and it also offers information on shuttles to the area's many attractions. Finally, if you're on a business trip, there are three workstations near Gates 3, 14 and 20 that are available at no charge to help you out.
Got an opinion on the above or advice for fellow Buffalo travelers? Tell us on our Facebook page!