What Can You Save with AirportParkingReservations.com?
Save Money

Save up to 70% off on our site compared to the cost of on-airport parking.

Save Time

It's easy to compare parking at all major airports.
Booking a reservation is quick & simple!

Save Stress

Guarantee your parking spot by booking in advance. Can't make it? Cancellations are free.
Today's Most Popular BOS Parking Lots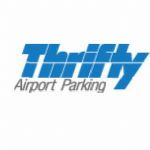 Thrifty Airport Parking
Great (405 Reviews)
Highly Rated Lot
Review on Jan 28, 2018
"Your service was excellent and I would recommend it to any one. I will definitely use Thrifty in the..." Read More "Your service was excellent and I would recommend it to any one. I will definitely use Thrifty in the future. My car was running and waiting just steps off the shuttle, what a delight!" Read Less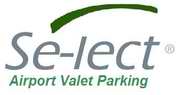 Select Airport Valet Parking
Good (846 Reviews)
Great Value
Review on Jan 18, 2018
"The only thing is we had to wait for our car keys to arrive in the parking lot. So glad it was not t..." Read More "The only thing is we had to wait for our car keys to arrive in the parking lot. So glad it was not too cold out. But I would use this company again." Read Less
Boston Airport Parking Reservations
Do you need Boston Airport Parking? We offer an alternative to parking at the airport. We can offer great rates and service for Boston Logan Airport parking with our easy to use and fast online reservation service. Working with hundreds of parking lot operators nationwide we have secured great rates for our customers to compare and save on short stay and long term airport parking.
Compare and save over on-airport fees with our airport parking reservation service. Our site has been designed to enable our customers to secure cheap airport parking at over 85 national airports including for Boston Logan International Airport.
Whether you require short or long term parking at Logan Airport we are confident you will find our lot operators offer a great service at competitive prices. You can leave your car with confidence knowing that all of our parking lot partners have been vetted and their lots are secure. With our service, you can guarantee your Logan Airport parking reservation in just a couple of minutes.

For your convenience our compare & save service includes:
- Access to the best rates from popular parking lots
- 1000's of real customer reviews
- Free cancellations
- Guaranteed bookings
- Safe & easy to use reservation system
We do offer selective airport hotel with parking packages. For more Boston Logan Airport hotels with parking visit ParkSleepFly.com.
Parking Reservations - Today's Key Info for BOS
Number of Lots:
8 Parking Lots
Best Rated:
Select Airport Valet Parking
Most Booked:
Thrifty Airport Parking
Closest to Airport:
Airport Valet and Park (Airport Valet Service)
All Boston Logan International Airport Parking Lots...
Park Sleep Fly Hotels Near BOS Airport With Parking Packages
The Boston Rodeway Inn is just 3 miles from the Boston Logan International Airport. Some local attractions are the USS Constitution Museum, and the Massachusetts State House. The hotel features 32 air-conditioned Guest Rooms with Black-Out drapes. FREE Amenities Include: Wi-Fi Internet, Local Calls, USA Today Paper, Shuttle Service, 24 Hour Lobby and Front Desk. Complimentary Shuttle Services are from 4.00 a.m. - 12:00 am (midnight) to and from the Boston Logan International Airport. Taxi Services available from Airport to Hotel for $21-27, and from Hotel to Airport for $16.00. Room Amenities Include: 32" LCD TV, Showtime, ESPN, Coffee, Hairdryers, Showers ONLY, In-Room Safe. Guests may request extra towels/bedding and wake-up calls. 100% Non-Smoking Rooms
The South Boston Courtyard by Marriott Hotel, built in 2005, consists of 164 guest rooms including 3 suites and is located 4.5 miles south of Boston Logan International Airport, approximately a 10-15 minute drive. The Hotel offers shuttle service to and from Boston Logan International Airport for all guests for an additional fee. The shuttle also transfers to the nearest subway station, Andrew Square on the Red Line of the MBTA, so guests have easy access to other parts of the city. The shuttle service runs on a certain schedule. It departs from the hotel every half an hour from 6am - 10pm and every hour from 10pm - 6am. For all pick ups, guests have to call the hotel directly and a Guest Service Agent can assist further. The South Boston Courtyard by Marriott offers a whirlpool spa and an indoor pool, where one can relax after spending a long day. The hotel also offers wireless Internet service, the Market (available 24 hours) and is a pick up location for Beantown Trolley for the convenience of guests. The South Boston Courtyard by Marriott is a Green Hotel and is 100% smoke-free. The hotel has a NO PET policy.
Boston Airport Guide:
The "B" Student of Airports
Logan International Airport (BOS) in Boston doesn't have a lot of flair, but it has enough things to keep you occupied during layovers. The information below will give you a quick synopsis of what you can expect at Boston Airport.

All the Good Things About Boston Airport
Logan Airport can be summed up by the words: convenient and easy. For a big city airport, it certainly has a small town feel to it. The airport has an easily navigable floor plan with helpful signage. While you're here, you'll notice that the surroundings are not very elegant, but the overall atmosphere is fairly relaxing. You'll also have free access to the airport's Wi-Fi throughout the airport.

Logan Airport is also very family friendly because there are play areas for kids and rocking chairs (located throughout the terminals) to help child travelers relax.

What Can Make Boston Airport a Disappointing Experience
Like many other airports, electronic outlets are readily available here. The problem is that they are quite quirky and a good portion of them is not functional at all. Due to this, you will have to hunt down one of the charging stations, which have really high counters resembling Fenway Park's Green Monster. If you're tall then it won't be a problem, however, most travelers will end up having to try their luck with the outlets built into the seating at certain gates.

The quality of service you are likely to receive from the staff at BOS is mediocre at best. The staff isn't rude, but is not very helpful either. The good news is that you don't need much help because it's easy to figure things out for yourself at BOS.

Boston Airport is also still undergoing some remodeling. You can expect to encounter areas that are not accessible due to construction, and the usual dust and noise associated with men at work. This can hamper the otherwise relaxing nature of BOS. Nonetheless, this facelift is expected to improve the traveler experience at Logan.

Ways to Keep Yourself Entertained
There is a USO lounge in Terminal C for military members and veterans. It offers ample seating and a few different options for entertainment. You can kick back in the lounge area and watch TV, or pop in a DVD. They also have an Xbox for those that wish to partake in a little gaming. The kitchen portion of the lounge contains microwaves and a refrigerator for cooking or reheating food. You can also use the lounge's computer to surf the Internet for fun.

As previously mentioned, kids can be entertained at one of the three "kidports" found in the terminals. Terminal A's kidport is located next to Gate 16. Terminal B has one at Gate B29. Terminal C's is in the area of Gate 25. Those found in Terminals A and C were actually created by the well-known toy maker Playtime. Each area features mini airplanes that kids can climb on, and specially designed carpet and walls that make the area appear to be a runway. Parents will also be able to relax carefree in the kidport seating area, which has its own TV.

Where to Get a Taste of Boston
Since you're in the port city of Boston, you might as well check out some New England seafood at Legal Sea Food. Legal's version of clam chowder is absolutely amazing. You can even get a cup to go if you want to take it on the plane. Try pairing up the chowder with something fried (like calamari) to round out the taste. The fresh crab salad is also a great mixture of crisp seafood and fresh veggies. Those in the know often go for the secret menu item: the fried clam sandwich.

Bonfire is a Boston favorite and provides plenty of options for meat eaters. Here, you'll be able to treat yourself to a juicy steak plate with all the fixings. If you don't have the appetite for a full steak, try the Kobe Beef Hotdog for a change. Latino inspired foods, such as Bonfire's own adaptation of tacos, is also great selections from the menu. If this all sounds good to you, head to Terminal B around Gate 36 to find Bonfire.

Travelers who enjoy a good beer while spending time at the airport should visit Harpoon Tap Room. This airport pub has several local brews on tap. It also serves some decent bar food if you end up getting hungry. You'll find this spot in Terminal A near Gate 22.

Another Tidbit About Logan Airport
If you're at the international terminal looking to take advantage of the duty free shop, be prepared to encounter a rather slim selection of goods. You might want to skip it altogether because the small selection doesn't really make it worth the visit.

Got an opinion on the above or advice for fellow BOS travelers? Tell us on our Facebook page!