{{ heading }}
Baltimore Airport Parking (BWI)
Find the best place to park and the cheapest parking rates
What Can You Save with AirportParkingReservations.com?
Save Money

Save up to 70% off on our site compared to the cost of on-airport parking.

Save Time

It's easy to compare parking at all major airports.
Booking a reservation is quick & simple!

Save Stress

Guarantee your parking spot by booking in advance. Can't make it? Cancellations are free.
Today's Most Popular BWI Parking Lots
Econopark Express
Excellent (632 Reviews)
Highly Rated Lot
Review on Apr 5, 2017
"We had Ryan on our return trip to our car. Ryan was wonderful and very courteous! He deserves a ra..." Read More "We had Ryan on our return trip to our car. Ryan was wonderful and very courteous! He deserves a raise!! " Read Less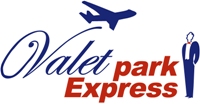 ValetPark Express
Great (46 Reviews)
Highly Rated Lot
Review on Mar 11, 2010
"Your attendants were extremely courteous. I used the valet parking as I am female and traveling alo..." Read More "Your attendants were extremely courteous. I used the valet parking as I am female and traveling alone. It took alot of stress off of me, as this is the first time I ever flew alone, and I felt safe. I could not believe they even washed my Escalade while I was gone! The only suggestion that I would have.....the directions on mapquest, which were excellent, only gave a street number, so I pulled into the lot right before yours, and had to back out and go to your lot next to them. It would be very helpful if you at least had a street number sign at the entrance as mapquest directions used this. I cannot stress enough how much better I felt using your valet. It was well worth it to be shuttled to the airport. I was really afraid to park in the airport lots since my return flight arrived after dark. The shuttle picked me up at the airport, drove me to your lot, had my truck started, ready, and waiting. The driver put my baggage in my truck, and I drove home. It was just such a wonderful experience! Thank you. Kathryn Myers, Hagerstown, MD P.S., I tipped the drivers very well, it was worth it!!!" Read Less
Baltimore BWI Parking Reservations
We work with a number of parking lot operators to be able to offer our customers great rates on BWI parking. We give you the ability to compare rates and reviews and save on Baltimore Airport parking. Whether you prefer self drive or valet parking, are staying for one day or need to leave your car in long term parking, we can offer you a great deal. Our super fast online reservation system is easy to use and you can secure your guaranteed BWI airport parking space within just a couple of minutes at some of the lowest rates around.

More than three millions travelers just like you used our website in the past to make reservations at top airports across the country. Our happy customers know that we make booking off-airport parking options at airports in both Canada and the United States easier than ever before. We even have an app that you can download for making convenient reservations through your iPhone. We give you all the information you need to make a good decision about where to leave your car. You'll even find hundreds of thousands of reviews from satisfied customers.

While we don't own those parking lots, we can help you find the right one for you. Use our site to find and reserve off-airport parking lots near your local airport or wherever you fly. Compare rates to find the best parking options for you today. You'll love knowing that your car is safe while you're away from home.

For BWI hotels with parking visit ParkSleepFly.com.
All Baltimore Washington International Airport Parking Lots...
Park Sleep Fly Hotels Near BWI Airport With Parking Packages
Whether your visit is for business or pleasure, Best Western Plus offers rooms that are fully equipped to meet your needs with movies on demand, gaming system, large desk area, iron and full ironing board, two-line phones, as well as the security of an in-room safe. The hotel also provides free Wireless and in room data ports for internet access and all local, credit card, and 1800 calls are free. Room options include double rooms with two queen beds, and single rooms with one King bed. For your convenience, there is have an internet accessible business center, two meeting rooms with a capacity of 60 people, an executive boardroom, as well as an exercise room on site. Deluxe continental breakfast is served free to all guests daily, and we also offer the USA Today Newspaper. Military, government per diem, corporate, and group rates are available. Pet accommodation is available. There is a $50.00 one time free per room, with a maximum or two pets per room.
Comfort Inn & Suites BWI Airport
Good (25 Reviews)
Long Drive? Early flight? This package is perfect for you! |
Package Deal: Hotel Stay with Airport Parking Included
The Comfort Inn & Suites BWI Airport is only 4 miles away from Baltimore Airport. The hotel offers a complimentary shuttle for all Park Sleep Fly packages to and from the airport at the convenience of guests. There are many amenities to take advantage of such as a fitness center, a business center, and the free wireless high-speed internet access. Guests can enjoy a Your Morning Breakfast every morning that includes hot breakfast items such as eggs, meat, fresh fruit, and cereal.
BWI Airport Guide
Address: 7050 Friendship Road BWI Airport, Maryland 21240-0766
Thank Heaven for Wi-Fi and Other Crucial Amenities
Whether you're starting your journey at Baltimore-Washington International Airport, arriving back home, or just passing through, you'll find the really essential services ready to hand and without cost. There's free Wi-Fi, for example. The service comes in 45-minute sessions, and you're free to use as many sessions as you like. If you'd rather opt for greater bandwidth, a low-price fee-based service is also available.

For those traveling with children, family restrooms with changing tables are available throughout the terminals. BWI airport has been mindful of everyone's needs: there are two special nursing areas for moms with infants on the upper and lower levels of Concourse C. (It's actually okay to nurse your baby anywhere in BWI!) And if you're traveling with a service animal or pet, the airport has taken thought for them too with two Pet Relief Areas; seats for owners have been provided, along with disposal bags and receptacles for clean-up. One is at the end of Concourse E, the other in front of the Hourly Garage.

Dealing with Airport Angst
Air travel is not everyone's cup of tea, and even if you typically enjoy flying, airport tedium can and does set in on occasion. If you feel the need to get away into a quieter space, the Meditation Room will be a port in the storm. It's located on the upper level between the C and D concourse. You can read, drowse, pray, or just sit quietly and enjoy the stillness.

Learn Something New and Have Fun Too
If you're traveling with children, let them work off some of their energy on the play equipment while you enjoy the aircraft exhibits at the BWI Observation Gallery. The Observation Gallery is located outside of the security checkpoint between the B and C Concourse, so it would be a great place to meet up with friends and family in the Baltimore area if you have a layover.

Sample Local Baltimore Favorites at These Fine Restaurants
If you've got a few days to spend in the area of Baltimore, keep an eye out for crab cakes, a local speciality. If you're just passing through, though, you can still enjoy the real thing at Baltimore airport, served with grace, patience, and an excellent draft beer, at Obrycki's Restaurant and Bar on Concourse B.

If you'd prefer a sports bar atmosphere, the Greene Turtle on Concourse D is just the ticket. The Greene Turtle has been around since 1976, so if you're going to be in Baltimore frequently, sign up for the Greene Turtle rewards program, offering a discount, free meals, and other deals for loyal customers at any of their restaurants. They specialize in casual camaraderie, with lots of great drinks and delicious finger food, along with items from the grill and their Hog Hammers Feast.
How Baltimore-Washington International Airport Got its Name
The full name of BWI airport is the Baltimore/Washington International Thurgood Marshall Airport. Thurgood Marshall served as the 96th Associate Justice of the Supreme Court from 1967 until 1991. He was the first African-American to serve in this capacity. Before becoming a Justice, he was a lawyer dedicated to fighting civil-rights cases. Perhaps his most famous victory was the Brown vs Board of Education case, which brought about the desegregation of America's schools. There's a handsome exhibit in honor of Thurgood Marshall just next to the BWI Observation Gallery. There you'll learn more about this vibrant civil-rights activist.

Have an opinion on the above or advice for fellow BWI travelers? Tell us on our Facebook page!